Candy Flavoring Oils For Baking & Candy Making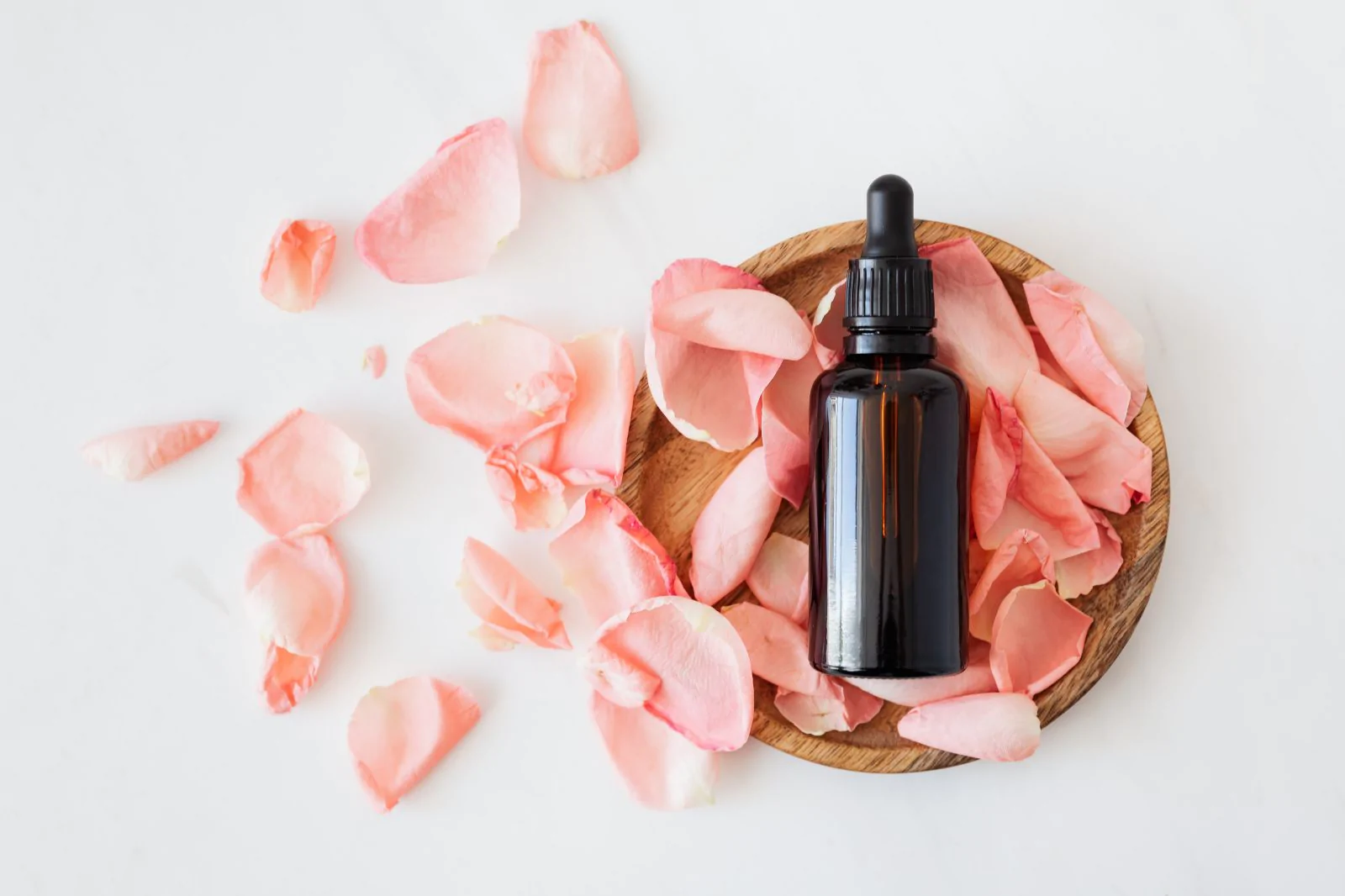 Candy Flavoring Oils For Baking: There is no better family and friend gathering than over baked goods. Whether you're a professional baker or someone who simply enjoys baking from time to time as a hobby, you'll always need quality flavoring oil to bring that recipe to the next level.
Candy flavoring oil improves the overall taste and scent of baked goods in general. However, deciding which flavor is the best flavoring oil for you – may be a tough nut to crack. Since flavor and aroma are personal preferences, we've compiled a list of the most popular flavoring oils for your baking projects. In this article, we'll discuss the sensory profiles and expectations of each of the following food flavoring oils.
The Best Candy Flavoring Oils For Baking & Candy Making
The beauty of flavor oils is the wide range of applications that they can be used for. Picking which flavor suits you the best can be daunting, so here is a list of the best flavoring oils for baking.
Favoring oil applications:
Gummies, Lip Balm, Lip Gloss, Hard Candy, Tinctures, Fondues, Pastries, Baked Goods, Cookies, Frostings, Chocolate, & More.
Apple flavoring oil is quite a holiday delight – light, crisp and smells of walking through an apple orchard. The flavor and aroma reminisce of childhood days eating candy apples and apple pies. This ubiquitous flavor is a family favorite and its scent when cooked with always lightens a homes atmosphere.
The average use rate ranges from 0.3% to 0.5%.
Food grade banana flavoring oil effectively envelopes your olfactory sense with distinct candy notes supported by caramel and sweet-brown notes. This flavoring oil has distinct vanilla, honey, and ripe banana flavor. Bananas naturally have an appetizing scent that lends a reason as to being in most households on the daily. Utilize banana flavor oil to bolster the flavor of ripe and fresh bananas in candy and baked food preparations such as gummies, muffins, cakes, hard candy and more. The beauty of this flavor compound is that is alcohol, sugar, and solvent free which provides a very natural tasting flavoring oil.
The average use rate ranges from 0.3% to 0.5%.
The sensory profile of blood orange flavoring is that of a freshly-squeezed juice with tart orange, grapefruit, berry and floral notes. Blood orange season ranges from December to April in California, Italy and Spain – Mediterranean climates. The notes of blood orange are soft, citrusy and subtlety bitter. A very popular dessert recipe for blood orange oil is blood orange upside down cake which tends to be a citrus favorite.
The average use rate ranges from 0.4% to 0.6%.
Yummy and jammy blueberry with background floral notes. One of the highest purchased berry fruits in US markets, makes this flavoring oil a necessity in the kitchen. This blueberry flavoring oil when cooked with produces a wonderful sweet and rich berry aroma that'll make it difficult to leave the kitchen.
The average use rate ranges from 0.2% to 0.4%.
This excellent cherry flavoring oil profile contains sweet woody-baking-spices supported by amaretto-like and sweet-almond notes. Its delicious flavor and scent will fill your kitchen with the aroma of sweet pleasure. It gives bakery foods like bread, cakes, cookies, pastries, and other baked goods a rich flavor and a heavenly aroma.
The average use rate ranges from 0.3% to 0.5%.
The beauty of cotton candy flavoring is the fact that it can easily be mixed with any other flavor to create a flavor mixture that is reminiscent of candy notes and any pairing that you pair. My favorite is mixing it with strawberry flavoring oil to recreate a delicious strawberry candy notes in my baked goods or cosmetics. Create candies and cosmetics that harken back to memories of carnivals and boardwalks. The aroma of cotton candy flavoring is that of a sweet, caramellic, jammy, fruity and berry like.
The average use rate ranges from 0.5% to 0.75%.
Versatile oil adds an irresistible ginger flavoring to baked goods without altering their texture. Often used to enhance cakes, muffins, cookies, breads, pancakes, waffles, brownies, pies, and more. This ginger flavoring oil is a bold ginger with predominant sweet-spicy-woody character supported by earthy notes.
The average use rate ranges from 0.1% to 0.3%.
Grape flavoring oil imitates a similar flavor profile to that of concord grape juice. The flavor and scent of perfectly and freshly cut-off the vine. A big winner in hard candy and gummies alike. Brings back memories of eating otter pops as a child. Grape isn't the most popular flavor but when someone loves this flavor, it is of top priority.
The average use rate ranges from 0.1% to 0.4%.
This flavor was made the sadistic fellows who enjoy a girl burn with their baked goods and candies. Many customers will mix with pineapple, habanero, strawberry to provide more a latin fruity profile, similar to chamoy and tamarindo. The habanero flavoring oil profile is fruity, floral, sweet, and bursting with pungency. Can easily be used to create your own DIY hot sauce that provides an nice and subtle after burn.
The average use rate ranges from 0.2% to 0.4%. (Scale up slowly)
Freshly-picked, juicy Lime with distinct pulp and fruity notes, and hints of tart and candy notes reminiscent of Key Lime. This lime flavoring oil picks up in popularity in the fall season as with other citrus flavors tend too. Mixed with lemon can provide a similar seven up flavor profile especially when adding a touch of citrus intensifier.
The average use rate ranges from 0.2% to 0.4%.
Juice from freshly-squeezed, ripe yellow lemon, freshness has a tangy, sharp and acidic taste that is surprisingly pleasant and quite addicting. Simply thinking of the flavor make my mouth water! A common recipe used for lemon flavoring oil is lemon pound cake and lemon meringue pie.
The average use rate ranges from 0.2% to 0.4%.
Mango, a tropical fruit that evokes images of relaxing and warm times. The flavor profile for mango flavoring oil is of a ripe mango with bold yellow-fleshy and tropical-fruity notes, and hints of creamy coconut. The overall aroma is subtle and mellow with earthy notes.
The average use rate ranges from 0.1% to 0.3%.
Orange Creamsicle Flavoring Oil
Enjoy a citrus flavor mixed with creamy notes and aroma that evokes the sweetness of autumn and baked goods. Reminiscent of an Orange Julius or an old-school orange creamsicle popsicle. Quite an appetizing flavor that brings me to want to make candy and desserts right away. This orange creamsicle flavoring has taken the California orchards that have been exquisitely crossed with Madagascar vanilla farms – imagine that.
The average use rate ranges from 0.3% to 0.5%.
Passion Fruit Flavoring Oil
The exotic refreshing smell of passion fruit can remind you of the sunny tropical beach and even be that powerful to up your mood on a gloomy day. Bursting with citrus, tart, and tangy flavor notes. Passion fruit flavoring oil is an up and coming flavor in the western world that is quickly pushing to a top favorite.
The average use rate ranges from 0.1% to 0.3%.
Ripe, juicy peach with creamy-coconut and wild-berry notes. The taste is of a juicy sweetness with a bit of sourness and an aroma of peach candy notes. The versatility of the peach flavoring oil is unmatched whether to be utilized a spicy sauce, indulgent dessert, or marinade.
The average use rate ranges from 0.3% to 0.5%.
Minty, cold, fresh and green. Peppermint has a strong sweetish aroma and a warm pungent taste with a cooling aftertaste. Peppermint flavoring oil is best during the holiday season to create delectable candy canes, chocolate mints and other indulgent desserts.
The average use rate ranges from 0.1% to 0.25%.
Very ripe pineapple with bold fruity and juicy yellow-fleshy notes. Pineapple flavoring oil is aligned with other sweet-smelling exotic fruits like melon, banana, guava, mango and passionfruit. Its flavor profile is sweeter than the citrus fruits, but it has a freshness that distinguishes it from stone fruits, such as apricots and peaches. This exotic and strange looking fruit has a distinctly bright yellow and vibrant tropical fruit taste that is sweet and tart. The number one dessert that comes to mind is a deletable pineapple upside down cake which must be eaten when served – delicious and envious.
The average use rate ranges from 0.3% to 0.5%.
Raspberry flavoring oil has a divine aromatic and flavor profile that is juicy, sweet candy, berry and floral with woody undertones. Peak season for raspberries is during the middle of summer. This is probably my favorite flavoring oil in our Dolce Foglia flavor lineup. Please provide some feedback if you agree.
The average use rate ranges from 0.3% to 0.5%.
Creamy ripe strawberry flavor with distinct candy notes reflecting that of a mixture of pineapples and apples. Strawberry flavoring oil has a wonderful fragrant aroma that smells exceptionally sweet and heavenly. These bright red bulbs are the highest ranking berry fruit in my book.
The average use rate ranges from 0.3% to 0.5%.
Freshly-squeezed orange-tangerine juice combo with distinct peel and fruity-citrus notes, and hints of pith and floral notes. This mouthwatering tangerine flavoring oil has an aroma of fresh, sweet, citrusy and peel.
The average use rate ranges from 0.3% to 0.5%.
Tropical Punch Flavoring Oil
Enjoy an explosion of fruity flavor and aroma that evokes the sweetness of summertime. Tropical punch flavoring oil when really paid attention to contains fruity notes from passion fruit, grapes, tangerines and pineapple. It's can be a full-bodied, tart and sweet flavor and aroma that rings true to its name.
The average use rate ranges from 0.1% to 0.3%.
Watermelon with distinct green-fatty-cucumber notes supported by juicy-pulpy, candy and red-berry notes. This mouthwatering watermelon flavoring has an aquatic, sheer, fresh and a little bit fruity aroma. Likely one of the top three flavors that our customers order from us. It's top notch and succulent.
The average use rate ranges from 0.3% to 0.5%.
Common questions when using candy flavoring oils:
Q: How do you use candy flavoring oil when baking?
If you normally use 1 teaspoon of extract, use 1/4 to 1/2 teaspoon of a really super-strength flavor instead. Careful not too over-flavor.
Q: How do you use food flavoring oils?
To achieve a softer flavor, stronger flavored oils can be cooked for a long time in soups and stews. Typically, we suggest going by the recommended use rate per flavor.
Q: What are candy flavor oils?
Flavor oils are created from food grade ingredients that give any food & cosmetic products a distinct taste and aroma. These scented oils are ideal for giving any cosmetic product an extra tempting touch. Lip balms, lipsticks, lip glosses, chapsticks and other vital personal care items all include these flavor oils since the flavor oils can solubilize into these products.