Not Sure What to Wear While Hiking? Here are our picks for Men's Top 6 Must Haves While On Trail.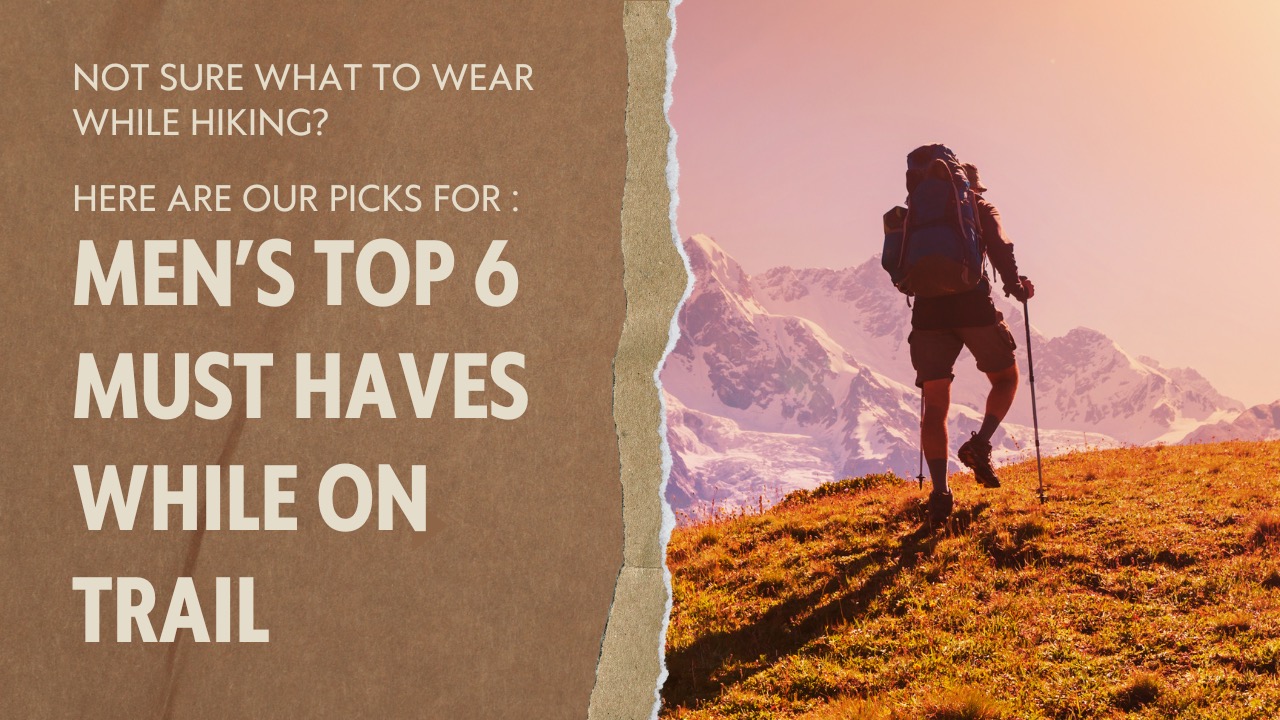 Are you ready to hit the trails but don't know what clothes to wear? No need to worry – we've got the ultimate guide for staying comfortable and stylish during those long hikes.
From wide-brimmed hats to zip-off pants, our selection of clothing will ensure you're adequately prepared for any excursion under the sun. Let's get started!
Bamboo Underwear
Underwear: A great option for keeping cool and keeping your nether regions dry when out on a hike is bamboo underwear. It's lightweight and moisture wicking which makes it perfect for any excursion under the sun. Additionally, bamboo fabric is FSC certified, which relates to responsible forestry, and is hypoallergenic so it won't irritate sensitive skin after long hours in nature.
Our top pick for the #1 MUST HAVE while hiking is Organic Signature's bamboo boxers. Unlike traditional boxer briefs, these moisture-wicking, odor-resistant boxers for men are made for sensitive skin and will keep your pair dry as a whistle.
Sweat-Wicking Shirts
Shirts: Sweat-wicking apparel is a must when out on the trail since it helps draw perspiration away from your skin so that you don't feel sticky and uncomfortable all day long.
Look for breathable fabrics in light colors such as gray or white; this way it can reflect some of the sun's glare and keep you even cooler during those summer days! The best sweat-wicking shirts we found were from Smartwool.
Convertible Pants
Convertible Pants: If versatility is key then zip off pants are where it's at!
Columbia Men's Silver Ridge Convertible Pants are handy trousers that convert into shorts instantly thanks to their zippered legs; not only will they offer maximum protection during duskier hikes but they'll adjust easily with the changing temperatures throughout your outdoor escapades too!
Sun Hat
Hats: One must have piece of equipment in your essential hiking wardrobe is Columbia's wide-brimmed hat. This will protect your face from the sun's rays while also providing some shade over your head.
You'll want a hat that is breathable and lightweight so it won't cause any discomfort while walking or running.
Hiking Boots
Boots: When hiking longer distances, you need to invest in quality footwear that can withstand tough terrain without sacrificing comfort along the way. The boots that we fell in love with are LOWA Boots.
LOWA boots offer plenty of arch support and ankle protection; they should also be waterproof to help keep your feet dry. Be sure to break them in before hitting up any major trails otherwise blisters are almost inevitable!
Sweat Resistant Socks
Socks: Bamboo socks provide excellent insulation no matter what weather conditions you come across on your hike – be it hot or cold outside – because they absorb sweat quickly and provide extra cushioning around your feet at each step taken.
The fact Bamboo Sports offers comfy socks that are machine washable, which also means more time exploring nature instead of worrying about laundry duty afterwards!
Having the right clothing items when heading out on a hike can make all the difference between an enjoyable experience or one fraught with complexity. Investing wisely will ensure maximum protection whatever kind of climate comes your way – plus add style points for good measure!