Julva Cream Reviews | Soothe, Repair, Rejuvenate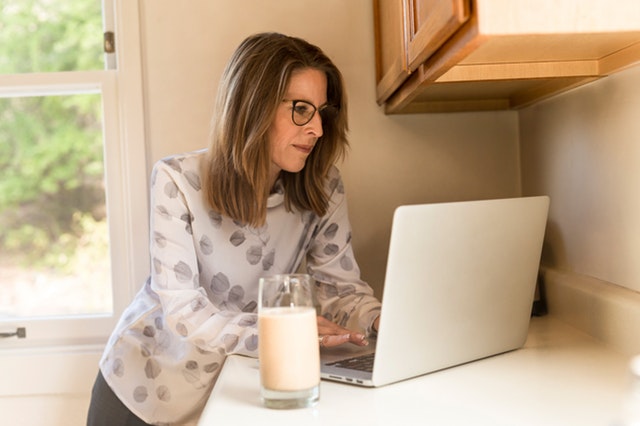 Julva Cream Reviews | Soothe, Repair, Rejuvenate
Julva is a high quality vaginal cream formulated by an experienced gynecologist, Dr. Anna Cabeca. During her 20 year experience, Dr. Cabeca noted the main problems women faced. Most women felt shy and did not acknowledge their symptoms or failed to see a gynecologist. Often, when women did finally see a gynecologist, their vaginal or vulvar discomfort had turned into pain. This not only intervened with their sexual life but was also a hindrance in everyday tasks like riding a bike and wearing jeans. A huge chunk of the female population has reported that, with age, they experience vaginal atrophy and irritations.  The vagina lies beside the urethra inside the female body. Vaginal atrophy is often accompanied by urinary incontinence, which can be devastating for women. 
Hormones were always the usual treatment for this condition, however, a lot of women did not have access to hormones. Keeping this in mind, Dr. Anna Cabeca developed a formula that could be acquired easily without a prescription. The product is made using all-natural ingredients like shea butter, coconut oil, alpine rose, emu oil, vitamin E (tocopherol) and glycerol. 
Julva is revolutionary in its production. The natural ingredients have been carefully chosen based on scientific research. Ingredients like coconut oil, which is anti-bacterial and anti-fungal in nature, and alpine rose stem cells, which initiate production and differentiation of cells of different lineages, are just a few of the optimal ingredients.
Julva has a high patient satisfaction rate. Most women mentioned that they saw positive results right after application whereas some said they could see their discomfort slowly waning in a week's time. A small percentage of women had to wait longer to see the promising results of Julva, but it did work! Some may have needed to wait a little longer to feel the effectiveness because every woman is different and every body is different. How one person reacts to a product varies from how another would respond to it. 
Julva is cruelty-free. It has not been tested on animals. It is also handmade with love. Manufacturing takes place in the USA, but the company provides shipping over various regions in the world.
The human body is a wonderland that works and replenishes itself from time to time. It is remarkable how recklessly we use ourselves yet we wake up every morning to start a new day. However, as we age, our power to replenish keeps getting weaker and slower. It is said that it is easier to heal from an injury when you are a kid or when you are in your 20s. However, on reaching 40, it is not so easy. Various diseases and conditions, like diabetes and hypertension, make it difficult for the body to heal as quickly.
Most often, in women, the body starts losing all sorts of control on hitting various milestones like pregnancy or menopause (when a woman can no longer menstruate). On the average, women in the US reach menopause at the ages of 45 – 55 years. Menopause is accompanied by severe hormonal changes which can lead to dryness in the vagina, decreased libido (sex drive), painful cramps, discomfort, bladder control problems (urinary incontinence), wrinkling of skin, decreased elasticity of skin and poor muscle power and tone. 
Wrinkling of skin occurs after 40 years as a degenerative phase of the human body. This is due to a decrease in collagen. The skin loses its elasticity and starts to droop, forming creases. Vaginal dryness is a fairly common symptom of menopause which can lead to painful or uncomfortable sexual intercourse, and even lead to a pH imbalance. Women with a dry vagina often avoid sex (choosing abstinence), decrease the frequency of sexual intercourse, or fail to enjoy intimate moments with their partners. This is awful!
Furthermore, the pH imbalance causes weakened immunity against external pathogens and causes an increased risk of infection. Infections can cause increased discomfort, and age also increases susceptibility to urinary tract infections (UTIs).
As a natural byproduct of postmenopausal changes, vaginal atrophy had long been viewed as a permanent condition that women simply had to live with. But today, thanks to ongoing advances in women's health care and an innovative new treatment approach, the problem can usually be reversed. However, solutions mostly involve Hormone Replacement Therapy (HRT) which isn't safe for some women, as it can lead to bone dissolution and weakness with a high risk of fractures. Moreover, HRT is contraindicated in women with diabetes, coronary heart diseases, and hypercholesterolemia. 
For incontinence, doctors mostly advise lifestyle changes. Antibiotics are given to treat recurring urinary tract infections. But, that brings us back at point zero and the problem lies at its origin.
This is where Julva comes in. Julva is a wonder product that can be applied to the vulva to decrease all sorts of irritation, problems and discomfort. The ingredients that have been used in this cream have been selected due to their ability to restore, rejuvenate and protect delicate feminine parts. Julva has no additives. It is estrogen-free, paraben-free, phthalate-free, non-GMO. It is pH-balanced, that is, it will not ruin the natural pH of your feminine areas. Furthermore, it does not contain any other endocrine disrupting chemicals. Julva is all-natural and a great option for those going through menopause.
Julva Active Ingredients
Alpine rose stem cells:

The alpine rose stem cells found in Julva have been proven to be anti-aging, protective and antiviral. They also restore resilience cosmetically and decrease the declining effects of hormonal imbalance due to advancing age. Stem cells have the ability to differentiate into any line of cells. Thus, with constant use, you will find that your delicate parts have been morphed into how they were many years back. You will no longer feel discomfort during intercourse with your loved one. It will not only improve your experience but also your partner's.

Dehydroepiandrosterone (DHEA):

This has been shown to improve sexual health. It also elevates general mood and provides energy to carry on with daily tasks. In addition, it also helps creating a better mood during sexual activities which is a huge plus point. Julva creates a sense of well-being among women worldwide, and the DHEA even helps to maintain healthy bones and muscle. Estrogen is the main female sex hormone, and it not only controls our monthly biological cycles but also has an effect on our moods. Applying Julva provides the body with DHEA, which gets transformed into estrogen by the body. Thus, normal levels of estrogen are restored and women start observing positive outcomes.

Coconut oil:

Coconut oil is not just a moisturizer that sits atop your vanity meant for makeup removal. It is one of nature's bounties. This multipurpose oil penetrates deep into the skin and rejuvenates every cell by providing necessary nutrients. It works synergistically in combination with the restorative effects of other ingredients in this cream.

Vitamin E (tocopherol):

Vitamin E is essential for healthy skin growth. Vitamin E is known to repair and prevent cracking and drying skin. It keeps skin smooth, supple, hydrated and moisturized.

Emu oil:

Emu oil stimulates skin cell regeneration. It improves aging and thinning skin. Shea Butter is known to have proven benefits in improving collagen production.

Glycerol:

Glycerol is a solvent. It moisturizes the skin and provides nutrition even to the deep layers of skin. Glycerol is also a demulcent. It reduces inflammation and soothes the gentle feminine areas.

Water:

Water is also a solvent. It provides hydration to the cells.
Julva Cream Review
Julva is the miracle cream that all women had been wishing for to stop all their postmenopausal and sexual problems. Julva is magic. Julva is feminine – a free, comfortable, feminine you! Julva has been formulated with years of experience by the world renowned, board certified gynecologist and obstetrician Dr. Anna Cabeca. 
Doctor Anna has been practicing for more than 20 years. She has made Julva by keeping women who don't have access to hormones and regular checkups in mind. With constant use of Julva, you too can achieve a relief from all the negative effects of aging. No more dryness in the vagina or recurring infections of the bladder or vagina, Julva has your back – or literally, bottom.
Women using Julva have reported that Julva not only has a beautiful velvety texture that glides on their skin like butter but it also has a distinctively pleasant yet unobtrusive fragrance. Using Julva cream on a daily basis has enabled many women to have comfortable sexual intercourse with their partners. Julva also affects the urethral area and has reportedly treated chronic urinary tract infections due to its anti-bacterial and anti-fungal properties. The number of cases of yeast infections in women, experienced after sexual intercourse, have also plunged down to a decreased rate after constant or even immediate use of Julva.
The population of women, suffering silently from vaginal atrophy and painful sex, have laid their trust on Julva and achieved wonderful results. Did you know vaginal atrophy and urinary incontinence go hand in hand? With Julva, not only will your delicate lady parts feel smooth and smell like a dream, but you would be able to defeat signs of a weak pelvic floor with just a simple application.
Most women claimed that previous combinations of treatments and topical applications was hard to keep up with and difficult to apply. Julva's light, velvety texture makes it easy to apply and even easier to follow. Julva is a single solution to multiple problems. There is no need to keep up with different combinations – no inconvenience.
You can apply Julva with either your fingers or using a tissue. It is advised to wash and clean hands after applying Julva, in case fingers are used so that it does not get transferred to any object, clothes, or other skin. It is incredibly easy to apply and does not interfere with sexual activities.
Julva is recommended to be used continuously for about 2 months and then the gaps between application are increased as desired. This secondary dose is a maintenance dose. However, Julva can also be used by women before having a comfortable night-in with partners. Women who have used Julva for increased sexual pleasure have said that using Julva 20 minutes before intercourse helps with problems like vaginal dryness and increases sensuality and sexual stimulation. Julva is guaranteed to make your orgasms better!
Julva comes in a tiny tube, but do not worry. A little goes a long way.  Dr. Anna typically recommends beginning Julva at 0.5ml (1/8 teaspoon) daily for 4 – 6 weeks or until desired results are achieved. Then taper off with 4-5 times per week for maintenance.  Some women require more and some less. Julva works best when dietary supplements are taken alongside it. 
Contraindications
There are just a few contraindications to mention. Do not use Julva in the case of Tamoxifen usage. Julva is not intended to be used when a condom is worn during sexual intercourse. In the case of Julva causing any irritation or redness of skin, discontinue use of Julva for 3 days. After that, use Julva again at half the dosage. That is, if daily dose of Julva was 1/8th of a teaspoon, reduce it to half. Now you would be using 1/16th of a teaspoon. Always apply first to hand or arm to check if there is any allergic reaction.
Have you tried Julva or another treatment? What has your experience been? Let us know in the comments below!
AMAZON AFFILIATE INFORMATION
We, Holistic Health, HQ, are a participant in the Amazon Services LLC Associates Program, an affiliate advertising program designed to provide a means for us to earn fees by linking to Amazon.com and affiliated sites.