Top 3 Bacne Washes | How To Get Rid Of Bacne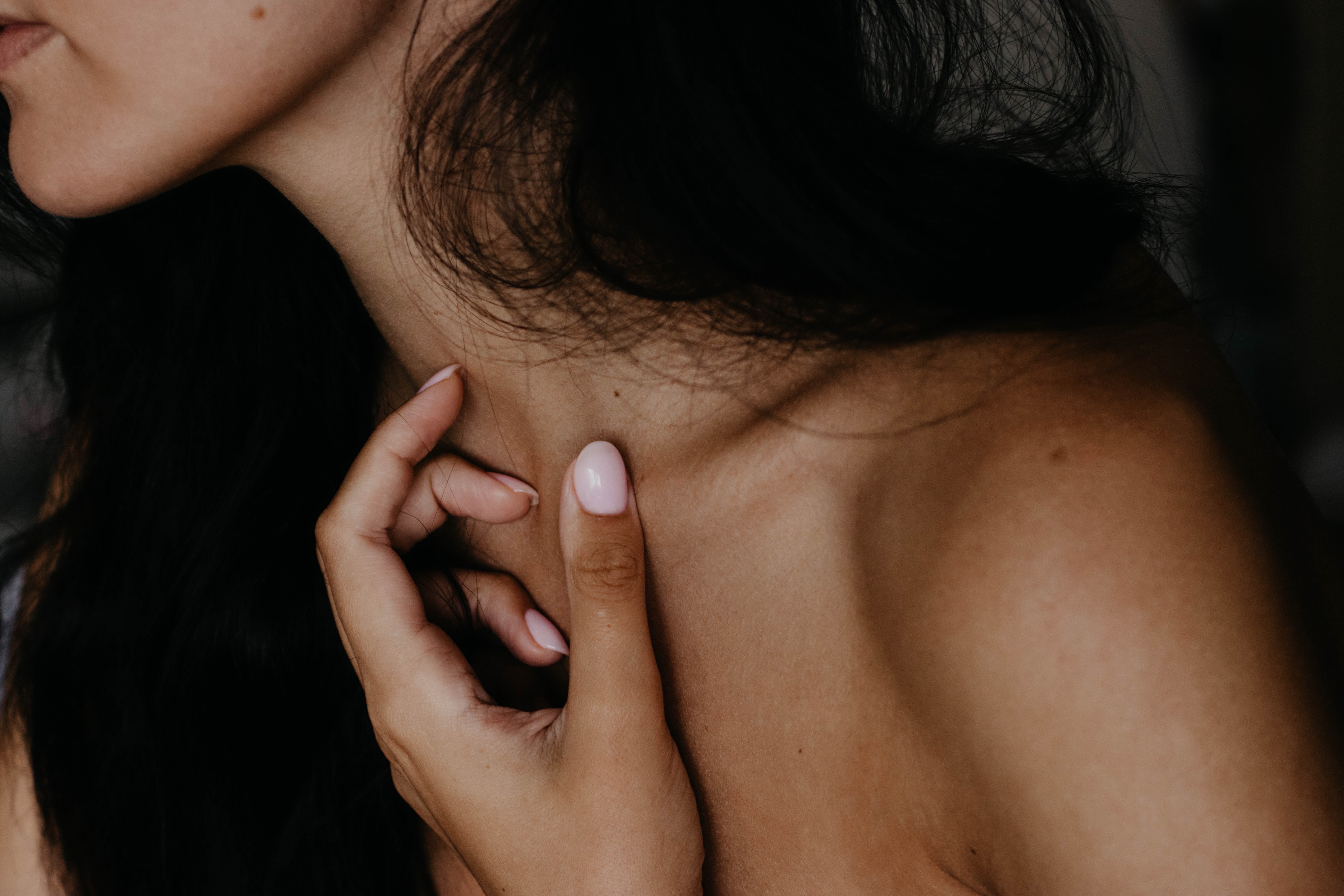 Top 3 Bacne Washes | How To Get Rid Of Bacne
What is Bacne?
Acne on the back can be more challenging to fight than pimples on the face. This is because the skin on our back is much thicker and contains many more sebaceous glands that produce oil. People with acne on their back are always concerned about; what to wear and what not?
Acne on the back
Acne on the back is common in young people, but also adults. The acne complaints are rampant between people in their mid-20s. Yet there is still a group of people in their 30s to 40s who are still bothered by it. If you are sensitive to it, it can suddenly flare up without any known cause. With some people, you see that they have had acne in the past due to their acne scars.
Acne on the back can take different forms, from very mild to severe. Sometimes there are blackheads and pimples on the shoulders, upper back, neck and chest; sometimes the whole back is covered with deep inflammations.
Bacne Causes
It is difficult to identify one cause because several factors can trigger acne on the back. Heredity and hormone fluctuations play an important role. Research indicates that certain hormones in the body lead to bacne. With an assumption that excess consumption of sugar and carbohydrates increase blood glucose regulator production in the body, this results in the fluctuation of problematic hormones. This occurs naturally in our body and is increased during and after puberty. Fluctuations also occur during pregnancy.
Eating and drinking of dairy products also cause a peak in human development mitigen. Furthermore, some factors can aggravate acne, such as stress, the use of some body lotions and massage oils, synthetic clothing and friction of bags or cuffs.
How To Get Rid of Bacne | Bacne Treatment
Therapy
Much more important than the cause is, of course, how fast you can get rid of it! First of all, you have to determine for yourself how bad the pimples are on your back. For example, you may suffer from a mild form, moderate, or severe form of pustules on your back. If you have a lot of problems, it is advisable to make an appointment with a dermatologist for the best bacne treatment plan for you.
Action plan
Shower regularly and completely after exercise. One of the causes of your symptoms can come from excessive sweating as some people get pimples on their back when they don't shower after strenuous exercise. You can also buy a bar of soap with tea tree oil, specifically formulated for acne relief, instead of the regular types of shower gel, as this has proven to relieve bacne.
Completely contradictory, it is also essential to regularly sweat so that the accumulation of toxins can leave your body. You can do this by exercising or by going to the sauna or steam room, just make sure you shower immediately after.
Appearance
Prevention is always better than cure. To get rid of acne on your back, it is important that the oil and dead skin cells on your back are removed regularly. You can do this by using a tea tree scrub on your back or by cleaning the skin of your back with a special brush!
Natural solution
Have you tried everything to get rid of your acne complaints and nothing seems to work? This might be because you are dealing with a larger internal problem in which an accumulation of toxins is the cause of the development of acne. This type of acne cannot be stopped with traditional medication. Instead, look to increase filtered water intake, start drinking green smoothies for breakfast, and reduce sugar, processed food, and fast food intake. The best way to treat bacne for good is to start with natural treatments to purify your skin.
Top 3 Bacne Washes to Help You Get Rid of Bacne
The Medicinal Soap Company Back, Butt, and Body Bar: This soap promised a deep clean without drying out your skin. Gentle yet powerful activated charcoal is a natural antioxidant that attracts and locks in toxins, dirt, and oil that can cause breakouts and irritation. It then washes it all away without changing the skin's natural pH. This bar is vegan and made with Green Tea, Organic Olive Oil, Organic Virgin Coconut Oil, Raw Shea Butter, Organic Tea Tree Essential Oil, and Bamboo Activated Charcoal.
Heyedrate Tea Tree Oil Soap Bar: Tea tree oil kills microorganisms, neutralizes inflammation, and prevents the overpopulation of bacteria on the skin. It is also known for killing demodex, or problematic mites that live on your skin. This vegan soap is one of the natural acne remedies and contains minimal ingredients, perfect for sensitive skin. The bar includes Organic Green Tea, Organic Olive Oil, Organic Coconut Oil, Raw Shea Butter, and Tea Tree Essential Oil.
Dr. Bronner's Hemp Tea Tree Pure Castile Soap: This soap is slightly different in that it is not a bar but instead a liquid. It offers organic and vegan ingredients for a rich, emollient lather and a moisturizing after feel. This smooth soap has no synthetic detergents, preservatives, or genetically modified ingredients, and is made with Water, Organic Coconut Oil, Organic Palm Kernal Oil, Potassium Hydroxide, Organic Olive Oil, Mentha Arvensis, Organic Hemp Oil, Organic Jojoba Oil, Mentha Piperita, Citric Acid, and Tocopherol.
AMAZON AFFILIATE INFORMATION
We, Holistic Health, HQ, are a participant in the Amazon Services LLC Associates Program, an affiliate advertising program designed to provide a means for us to earn fees by linking to Amazon.com and affiliated sites.