3 Ways to Improve Sleep Quality
Getting a good night's rest is the single most important thing you can do for your body. We all know that this is true, yet for some reason, we simply can't seem to get enough sleep. We are constantly inundated with sleep experts telling us to turn off our devices and unplug, yet despite the abundance of advice out there, the problem is getting worse, not better. We are here to tell you that balance does exist, and finding it is easier than you might think.
1. Change your pillow
Although you wouldn't expect this to make a big difference, picking the right pillow can be monumental for your sleep. The right pillow can provide support for your head and neck, and help you find the comfortable position that will lead to the best rest. When choosing a pillow, it is essential to consider factors such as size, shape, material and fill power. Different shapes of pillows such as contour or orthopedic provide additional support for your neck in certain positions, while others are more suitable for side sleeping. While most of us are side-sleepers, unfortunately, there are not a lot pillows that provide the right support for this type of sleeping, which can lead to neck-pain and other long-term side-effects.
Luckily, Honeydew has an incredible side-sleeper pillow, which provides great alignment, relieve pain, and can give you an incredible night's rest.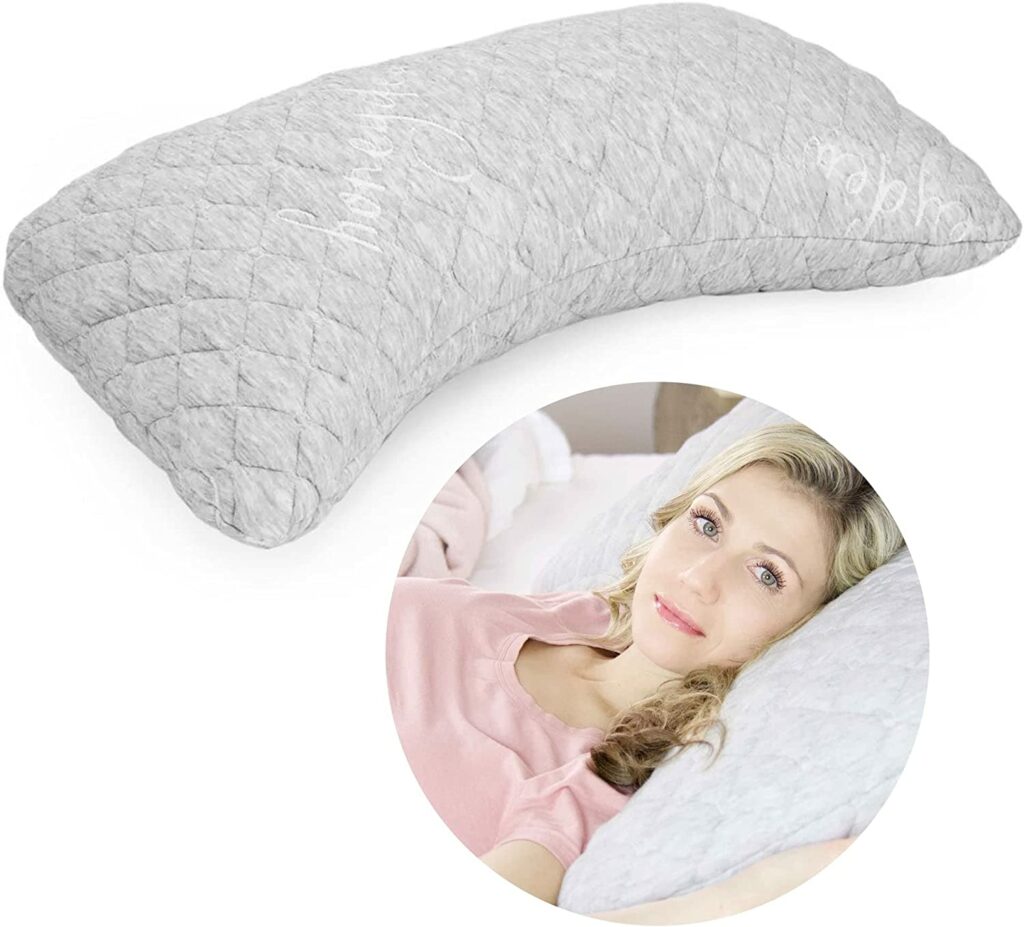 2. Set a time limit on your favorite show
If you need TV to unwind, make sure that the show you really want to be watching is off by 10pm. That way, anything you put on after that won't grip you the same way. What works for us is to have a light, comedic TV show that can be playing while we are getting ready for bed, and to save the binge-heavy serial shows for the evening. If it is 9:45 and we aren't ready to go to bed just yet, we can still feel like we are getting our streaming fix with a 20 minute comedy, instead of getting sucked into another hour long episode that ends on a cliff hanger and leaves us more keyed up than we were before it started.
3. Disconnect from Social Media
If social media is your addiction, set a restriction on your phone that will disconnect the app automatically before bedtime. Don't worry, you won't actually miss anything – any new posts that happen at night will be waiting for you the next day. It is also important not to comment on anything that could get you caught up in a dialog or a stream of notifications before bed. There is nothing more distracting than your phone dinging like the bells of Notre Dame on your nightstand while you are trying to get to sleep.
It is no secret that getting quality sleep is becoming a bigger and bigger problem for our society. Here at Honeydew Sleep, we study and discuss sleep all day, every day. We have dedicated our lives to creating practical solutions to these issues that can work for everybody. The first thing we had to realize is that different problems require different solutions. The single best thing you can do to improve the quality of your sleep is to identify what will work for you, and to work that into your routine.
We have all sorts of pillows to choose from, to help your sleep quality improve drastically. Pick up one of our incredibly soft pillows here.