5 Benefits of Liquid Vitamins | 5 Liquid Vitamins to Try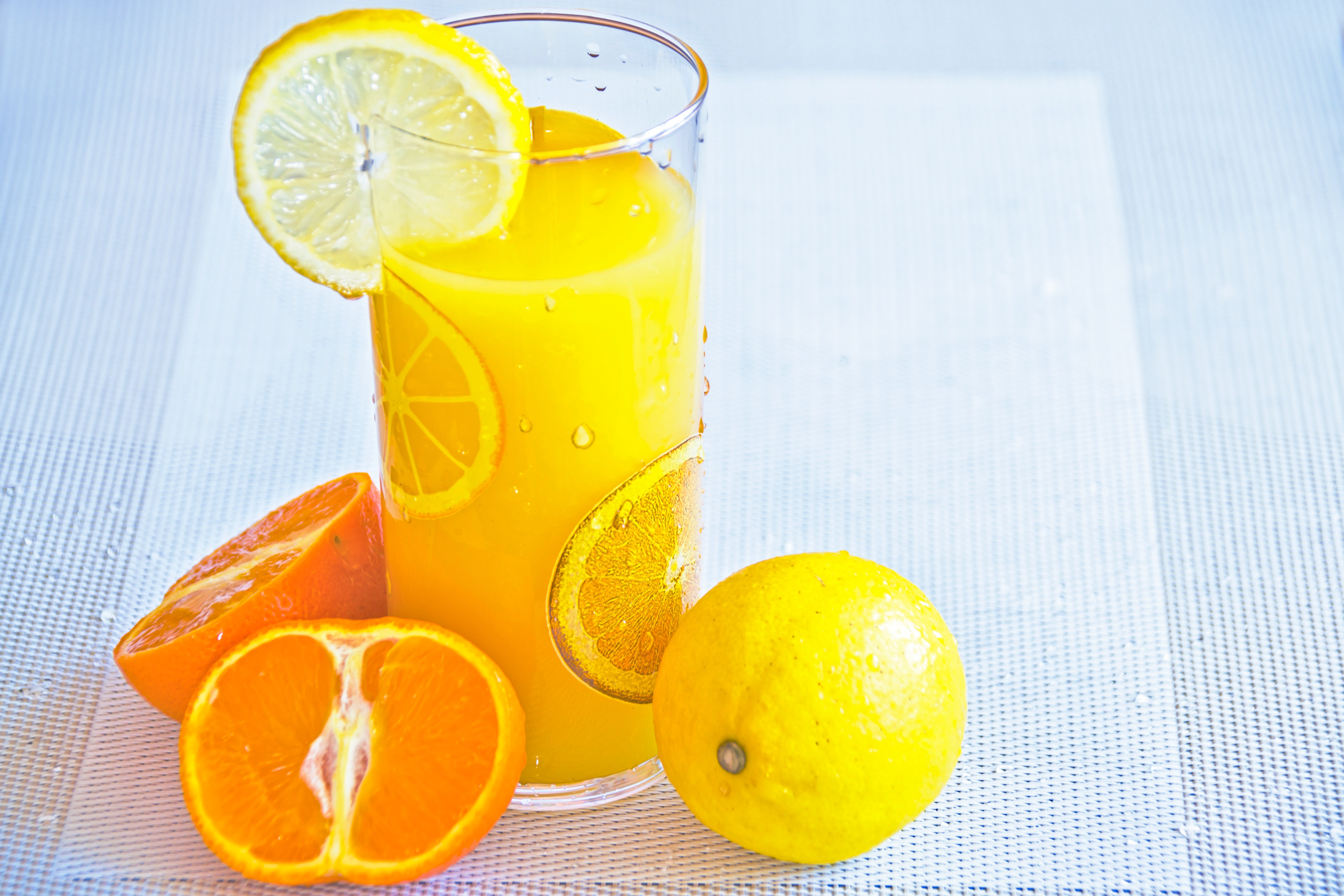 We're fortunate to be living in an era marked by the most scientifically backed supplements available in the market since the origin of the nutrition industry. Even just a decade ago you would have good right to feel skeptical of the legitimacy of the vitamins you were purchasing. Now, there are a plethora of quality choices covering most imaginable spectrums.
A significant aspect of the progressive is represented by the wide variety of forms in which supplements are available. Pills, powders, gummies, and capsules all claiming similarly positive benefits are just a few clicks away. A relatively recent newcomer in this space has been gaining traction as of late, and for good reason. Liquid vitamins have taken the nutritional supplement industry by storm and show no signs of slowing down. In fact, given consumer trends, liquid vitamin could very well be the most popular form of supplementation packaging within the next few years. Below we highlight the benefits associated with liquid vitamins and minerals as well as discussing the top five best liquid vitamins to try out for yourself.
Benefits of Liquid Vitamins & Minerals
1. Highly Absorbable
One of the biggest issues with pills, capsules, and the like that most people are unaware of is that they tend to be rather ineffective. As supplement companies undergo an epic race with one another to make their products as affordable as possible, vitamins and multivitamins manufacturing standards drop. As a result, improbably made pills do not break when consumed and therefore do not release the ingredients, rendering the whole ordeal useless. In contrast, liquid vitamins dissolve nearly instantaneously upon consumption, allowing you to ingest nearly the entirety of the desired nutrients.
2. Better Purity Levels
As mentioned above, large scale and cheap manufacturing procedures ultimately end up impacting the quality of the vitamin. External coatings on pills, tablets, and capsules often (despite claims otherwise) contain allergens and less than natural preservatives to ensure longer shelf lives. With liquid vitamins and minerals, almost all are created with simpler formulations, often in purified water, and are free from potentially harmful chemicals.
3. Flexible Doses
Recommended doses for vitamins, multivitamins, and minerals are a strange thing. Yes, it's often wise to follow the specified instructions, but a little bit of critical thought quickly reveals that it's unlikely we should all adhere to the same standards. For instance, someone registering in at 5'5 and 145 pounds likely should consume a different dose than someone who is 6'3 and 225 pounds. However, pills come in rigidly predetermined amounts, making it extremely difficult to customize how much you can intake. On the other hand, liquid vitamins can be personalized completely, allowing you to adjust doses as you see fit. Now, this should go without saying, but we'll say it anyway, it's recommended that you do not drastically alter dosage amounts as this could result in adverse and negative effects.
4. Easy to Ingest
All of us can likely recall an unpleasant memory of having to choke down a horse-sized pill at the doctor's office at some point in our lives. For some, just such an experience can really stick and cause viscerally negative reactions when they try to down a daily vitamin or supplement in the form of a pill. Furthermore, most children are notoriously bad at handling capsules (thus the creation of gummies – although they tend to contain a mind-bogglingly large amount of sugar). Liquid vitamins combat these problems as they can be ingested with magnificent ease. You also have the ability to mixing them into a drink or smoothie should that be an appealing option.
5. Convenient
Although most traditional vitamin bottles aren't that large or cumbersome, it's highly doubtful many people are carrying these containers around on a daily basis. This may seem trivial, but often times a significant amount of benefit missed as we tend to forget to take the vitamins, only to remember at random times throughout the day when they're inaccessible. Liquid vitamin bottles are often quite small, about the size of a typical eye drop solution container, and do not produce the same clattering noise as pill bottles. Therefore, they become far more convenient to carry around and utilize throughout the day.
5 Liquid Vitamins to Try
As illustrated above, liquid vitamins seem to be the future of the supplement industry – with good reason. For those interested in seeing what the hype is all about, we've listed out five of the best liquid vitamins available on the market today.
This is one of the more comprehensive multivitamins in existence. Made with 135 all natural whole food based high-grade ingredients, Passion 4 Life has no artificial flavors, sweeteners, or gluten, making it a powerful and healthy addition to any diet. This liquid vitamin is made with everyone in mind and is suitable for men, women, children, and seniors. Positive benefits include better energy levels, improved memory, longer periods of focus, reduced stress levels, and deeper sleep. If that's not enough, Passion 4 Life allocates part of the revenue from purchases towards their non-profit, Passion 4 K.I.D.S. Considering all this, you'll be hard pressed to find a better product anywhere.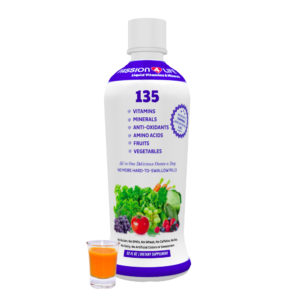 With a name like that, you better bring something good to the table. Fortunately, Natures Plus latest liquid vitamin exceeds expectations. Their Life Gold Liquid is a propriety formula of whole food-based multivitamins designed to improve energy levels, combat aging effects, and offer a rich source of antioxidants. This special liquid multivitamin is hypoallergenic, gluten-free, and completely iron free, making it a great choice for just about anybody. Natures Plus consistently receives exceptional ratings for the quality of their manufacturing and packaging processes.
Drucker Labs offers an incredible organic, multi-nutritional dietary multivitamin supplement. The highly effective liquid contains 415 essential nutrients and features ingredients like Omega 3, 6, and 9, amino acids, and probiotics. This gem of an all-in-one liquid multivitamin boosts energy levels, supports the immune system, and has been shown to promote mental clarity. IntraMAX is available in a variety of sizes and is recommended for adult usage.
Natural Vitality's take on liquid vitamins is refreshingly simple. They've developed a great tasting, easy to ingest product that everyone cannot stop raving about. Their life vitamin is organic, gluten-free, non-GMO, and vegetarian. It's recommended for once a day consumption and has tremendous anti-aging effects.
Last, but certainly not least, is Eniva's VIBE – an all-liquid daily multi-mineral and vitamin supplement. One of Eniva's most versatile products, VIBE covers all the nutritional bases. Some of its most prominent ingredients include powerful antioxidants, essential ionic minerals, and amino acids. As an added bonus, users report the formula has a great fruity taste.
Takeaway
Liquid vitamins offer a wide range of benefits that make them a superior alternative to traditional pills, capsules, tablets, etc. Most of these multivitamins prove to be extremely affordable and have limited to no known associated risks. For those who have previously struggled with ineffective supplements, or do not care for traditional ingestion methods, liquid vitamins could provide the answer you're looking for. As with any supplement, it's wise to conduct your own research as adverse reactions are possible.
AMAZON AFFILIATE INFORMATION
We, Holistic Health, HQ, are a participant in the Amazon Services LLC Associates Program, an affiliate advertising program designed to provide a means for us to earn fees by linking to Amazon.com and affiliated sites.