5 Best Natural Body Washes for Acne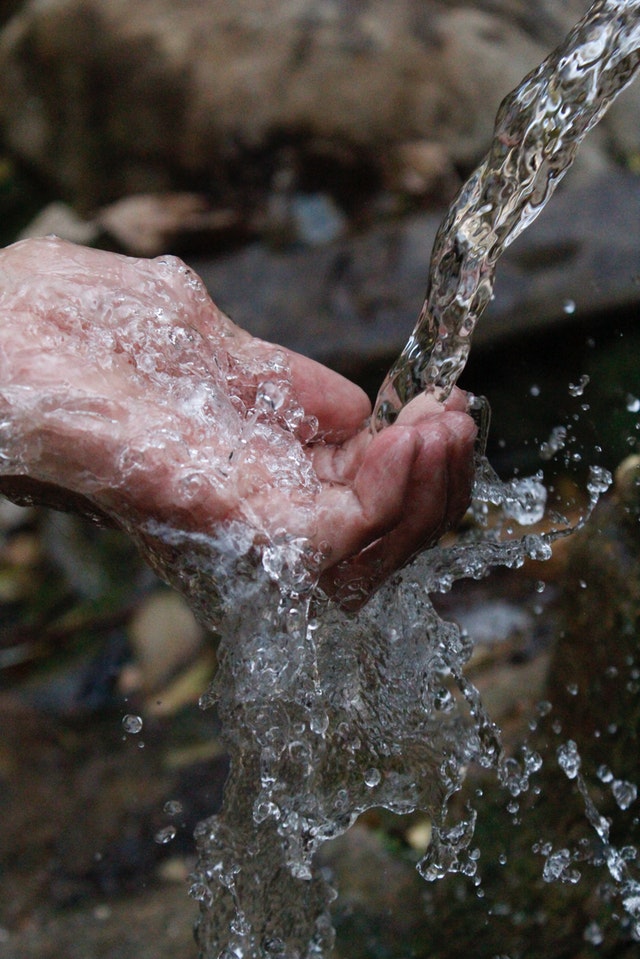 5 Best Natural Body Washes for Acne
Acne affects up to 50 million Americans annually, and it doesn't discriminate! Anyone can get acne, and severe acne can have lasting effects including physical scarring and depression. Unlike pimples that pop up occasionally, severe acne tends to cover entire areas of the face and body. Acne on the body can lead to self-esteem issues, and may also cause itching and physical pain or discomfort.
Spot treatments and face scrubs might help your face, but for body acne, body wash is your first line of defense. Body washes are inexpensive, easy to find, and ideal for at-home use, however not all body wash is created equal. If you suffer from body acne, ditch the vanilla-strawberry-sparkles soap for a body wash with salicylic acid, tea tree oil, or charcoal. Ingredients like these help fight acne to keep your skin looking clear and blemish-free. To make it easy for you, we've compiled a list of the best natural body washes for acne prone skin.
Medicinal Soap Co.'s Back, Butt & Body Bar is the soap you've been looking for. With tea tree oil, activated charcoal, and green tea, this soap cleanses your skin while removing toxins and soothing inflammation.
How to use: For best results, use in the shower. Lather soap in hands with warm water, then massage the lather gently on to the skin in a circular motion. Rinse and dry with a soft towel, and repeat once a day.
Heyedrate's Tea Tree Soap Is one of the best natural acne solutions on the market. The tea tree oil removes contaminants and soothes skin irritations without the use of harsh chemicals. Plus it's organic, vegan, and preservative free!
How to use: For use on body acne, wet the body and lather the soap in the hands. Massage the lather on to the skin in a gentle, circular motion. Rinse and pat dry with a towel, and repeat daily.
Although there is some controversy with benzoyl peroxide, many people with severe acne have seen significant improvements in their skin after using it. That said, if you have sensitive skin, this is probably not the product for you. The key to using a product that contains benzoyl peroxide is to be sure that the other ingredients aren't harsh, toxic chemicals. Humane Benzoyl Peroxide Body and Face Wash is powerful and doesn't contain harmful ingredients like propylene glycol, parabens, SLS, and formaldehyde releasers. It cleanses your skin and kills bacteria that causes acne to prevent future breakouts.
How to use: Use as you would a normal body wash, however, do not expect it to get very sudsy. Be sure to follow up with a non-oil-based moisturizer to replenish your skin's natural oils.
Tree to Tub Organic Peppermint Body Wash Will leave you feeling tingly and refreshed. It's perfect for acne-prone, oil skin as it balances your body's pH levels and is gentle on sensitive skin. This body wash is made with the gentle wild soapberry which cleans pores deeply. This body wash also has antibacterial properties to help fight acne and prevent future breakouts. This peppermint wash is also infused with aloe, chamomile, and cucumber to keep your skin moisturized and hydrated without oiliness.
How to use: Lather and gently suds your body in the shower, daily. Beware that the scent is not for everyone, but its acne-fighting powers make up for it!
If you prefer a bar over a bottle, this one's for you! SAL3 Cleansing Bars are made with sulfur and salicylic acid, both of which provide soothing and conditioning to acne prone skin. These bars can also help with other inflammatory skin conditions like eczema and psoriasis.
How to use: Lather up your damp hands in the shower and gently massage over your skin, then rinse. Be sure to remove any jewelry before using, as this product can also tarnish silver fixtures and jewelry.
We, Holistic Health, HQ, are a participant in the Amazon Services LLC Associates Program, an affiliate advertising program designed to provide a means for us to earn fees by linking to Amazon.com and affiliated sites.