5 Best Soaps for Body Acne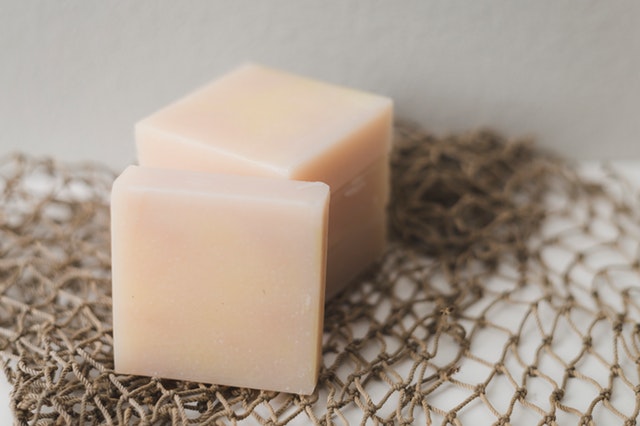 ­5 Best Soaps for Body Acne
No one is thrilled to develop body acne, but the good news is there are some simple steps you can take to help it clear up and reduce scarring. With the seemingly endless number of acne products available, finding the right one for you can feel overwhelming.
Best Soap to Use: Tea Tree Oil Soap
Tea Tree oil is well-known for its anti-fungal and antibiotic properties, which can kill harmful microorganisms on the skin. It also has anti-bacterial properties, making it a great solution for acne-prone skin
5 Best Tea Tree Oil Soaps for Body Acne
Medicinal Soap Co.'s Back, Butt & Body Bar is the soap you've been looking for. With tea tree oil, activated charcoal, and green tea, this soap cleanses your skin while removing toxins and soothing inflammation.
Heyedrate's Tea Tree Soap is one of the best natural acne solutions on the market. The tea tree oil removes contaminants and soothes skin irritations without the use of harsh chemicals. Plus it's organic, vegan, and preservative free!
Tree to Tub Organic Peppermint Body Wash will leave you feeling tingly and refreshed. It's perfect for acne-prone, oil skin as it balances your body's pH levels and is gentle on sensitive skin. This body wash is made with the gentle wild soap berry which cleans pores deeply. This body wash also has antibacterial properties to help fight acne and prevent future breakouts. This peppermint wash is also infused with aloe, chamomile, and cucumber to keep your skin moisturized and hydrated without oiliness.
The Body Shop is known for its yummy smelling body products. Their Tea Tree Body Wash is a refreshing, soap-free body wash that is super effective on blemished skin. It's enriched with organic tea tree oil and is ideal for targeting imperfections on your body. After use, your skin will feel clean, clear and refreshed!
Level Naturals Tea Tree + Activated Charcoal Bar Soap is made with tea tree extract, activated charcoal, and is loaded with healthy oils and butters that are essential for clear skin. The tough-on-impurities activated charcoal & tea tree oil fight blemishes, while pure plant oils help to moisturize your skin. Plus, it's under $10!
AMAZON AFFILIATE INFORMATION
We, Holistic Health, HQ, are a participant in the Amazon Services LLC Associates Program, an affiliate advertising program designed to provide a means for us to earn fees by linking to Amazon.com and affiliated sites.