Simple Gluten-Free Pancakes: Quick & Amazing Tasting Recipe Ready In Minutes!
Are you looking for a delicious, gluten-free pancake recipe that you can whip up in no time? Look no further!
In this blog post, we share our favorite recipe for gluten-free pancakes that are fluffy, moist, and packed with flavor.
Whether you are gluten intolerant or simply looking for a healthier alternative to traditional pancakes for your kids, these gluten-free pancakes are a great choice.
Plus, they are so easy to make that you can enjoy them for breakfast any day of the week.
So, let's get started and learn how to make these delicious pancakes!
Gluten-Free Pancake Recipe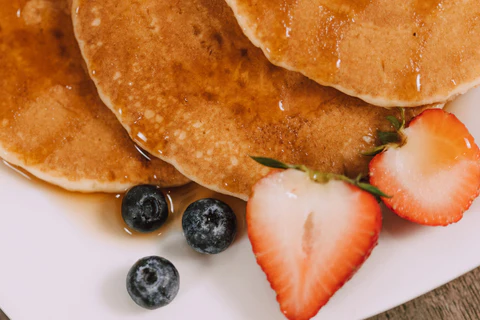 How to Make Gluten-Free Pancakes
This easy gluten-free pancake recipe is a great go-to for Saturday and Sunday morning breakfasts, along. 
Check out the short video below for the recipe – we've also added the instructions and steps below!
Ingredients for Gluten-Free Pancakes
4 eggs
4 ripe bananas
1 cup ZerOats (2 packets). These oats contain zero sugar or sugar alcohol and are sweetened with monk fruit. They taste amazing!
Preferred choice of cooking oil or spray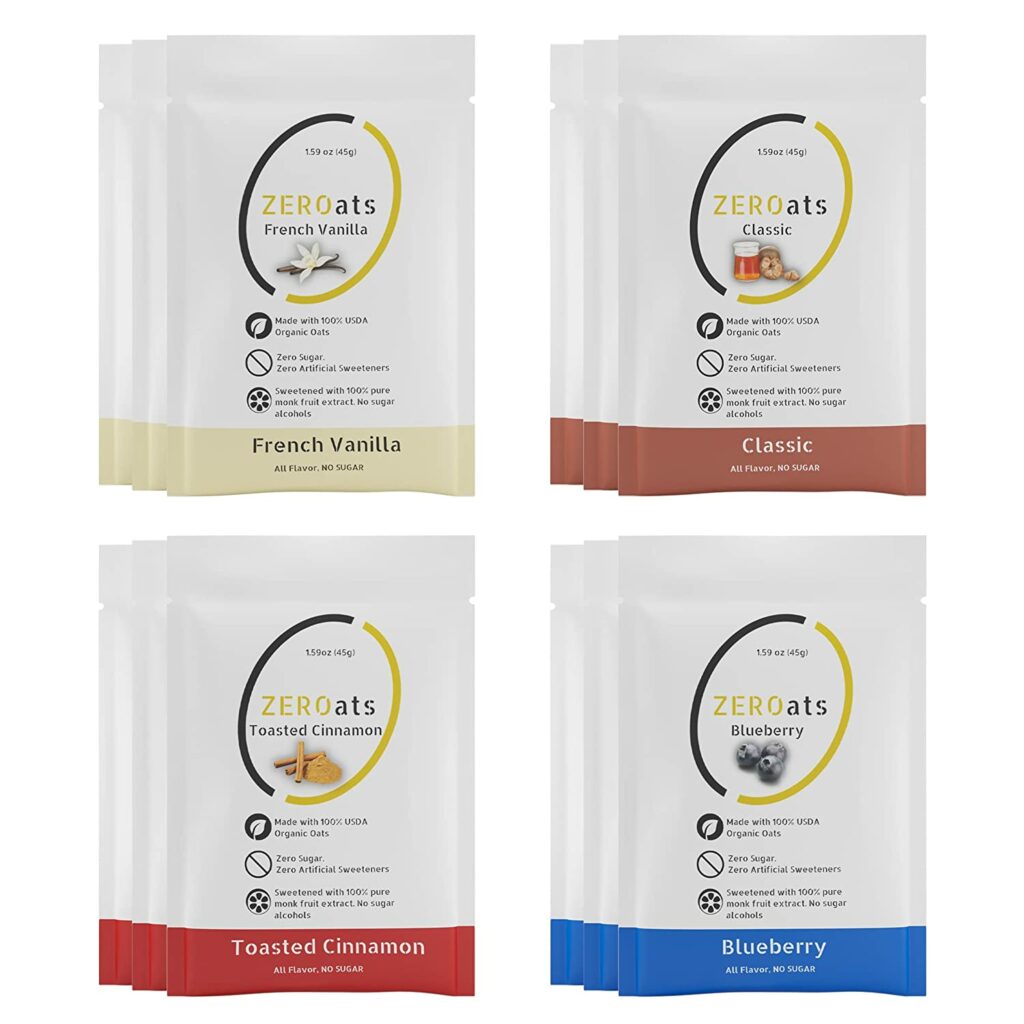 Equipment Used
Blender (I like VitaMix!)
Skillet
Instructions for Gluten-Free Pancakes
Put all ingredients into the blender. Blend ingredients.
Add cooking spray or your preferred choice of cooking oil onto the tray.
Pour ingredients across the baking tray.
Cook over low heat.
Serve to happy children!
Gluten-Free, Easy As 1 2 3!
In conclusion, our gluten-free pancake recipe is a delicious and healthy option for breakfast that the whole family can enjoy.
Give this recipe a try, and trust us, you won't miss the gluten!
With a few simple ingredients and easy steps, you can whip up a batch of these fluffy and moist pancakes in no time.
Customize them with your favorite toppings like fresh fruit, monk fruit sweetened syrup, or an almond whipped cream for an extra special treat.
We hope this recipe brings a smile to your face and a satisfying breakfast to your table.