Holistic Healing Key Benefits | Holistic Health HQ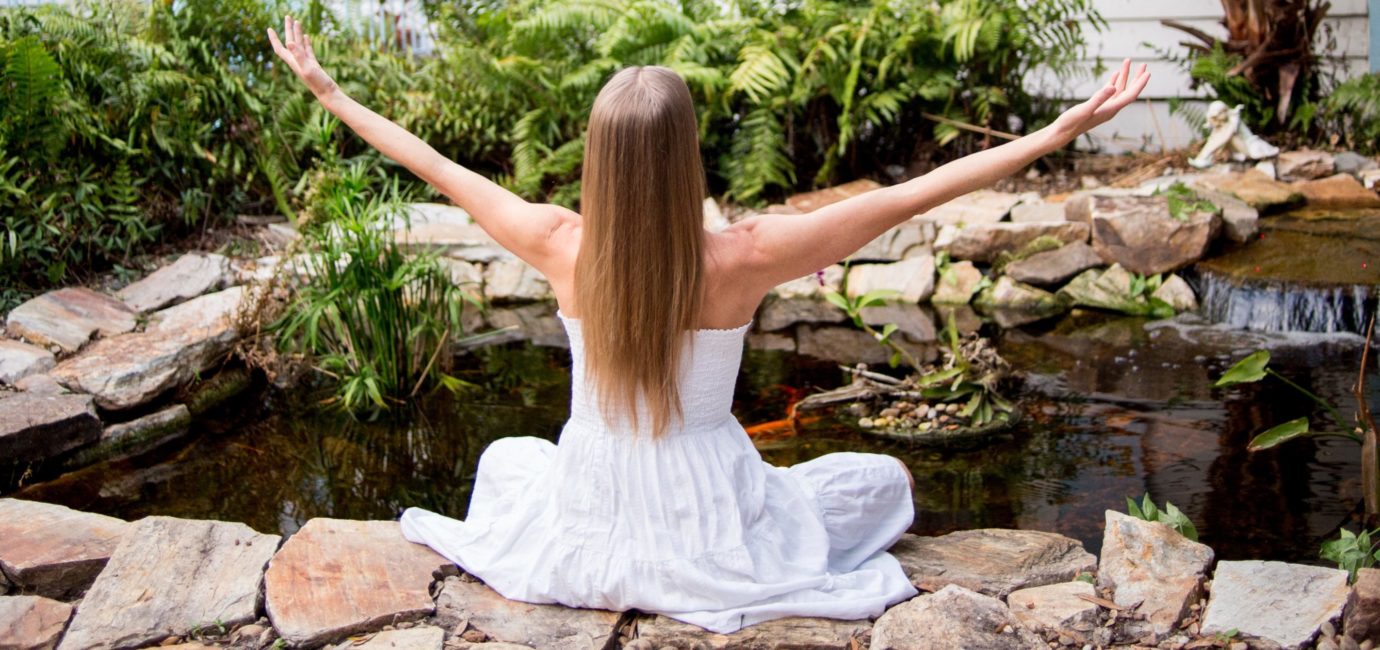 It's no wonder that people avoid going to the doctor, and it's understandable why sick people don't go to the emergency room, even when they feel horrible. Sometimes people may suspect that something is wrong with their health, but they may not want to face it.
Perhaps you have recently faced a difficult diagnosis. Maybe you are overcome with a variety of emotions that you don't know how to manage. Your doctor has informed you of the prescribed treatment for your condition or disease. Even though you trust and like your doctor, you still may be wondering if there is another treatment option out there. Perhaps you want to investigate holistic healing methods.
As you search for healing holistics in your area, you may be disappointed to see how few holistic wellness centers are available. Some may be located in sketchy areas and look as if it is a beaded-curtain-incense-burning type of place. You ask yourself how holistic healers are certified. You wonder if you will be able to afford additional medical treatments while you meet your insurance co-pay. What are your other medical options to treat this new diagnosis?
Top Related Article: What is Holistic Health?
Maybe it's time to do some research on your own. Although internet sources are abundant, you may often wonder about the credibility of a source. What if the so-called research is just a mask for a sales technique for some supplement or herbal remedy? How do you really learn the truth about holistic healing techniques?
What follows is a list of sources that may be of help to you. They are written and edited by scientists, doctors, and sources backed by The American Holistic Medical Association. While no book offers the secret to healing cancer or everlasting life, you may discover some drug-free alternatives to help treat your disease or to help alleviate symptoms of your illness.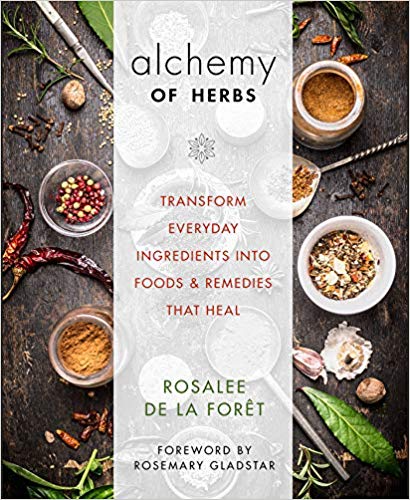 The first book's author, Rosalee de la Foret is a registered herbalist with the American Herbalists Guild. She teaches to an international audience about how herbs can be used as a solution to chronic health problems. De le Foret is also the Education Director at LearningHerbs.
Her book, Alchemy of Herbs, looks at the history and usage of twenty-nine popular herbs. Besides referencing scientific research and studies, this book also acts as a hands-on guide to help you use food as medicine. Use her suggestions the next time you need to treat a cold, headache, or a scrape. Use her book the next time you have a difficult time sleeping.
De la Foret also has written Taste of Herbs: The Complete Exercise Collection and has written two online courses called The Taste of Herbs and Herbal Cold Care. She also posts on her two websites, herbalremediesadvice.org and learningherbs.com.
The book featured in the link above is available on your Kindle, as a paperback, and in a spiral-bound version. Hay House Inc. published it in April of 2017. The paperback version has 384 pages, and it is written in English.
---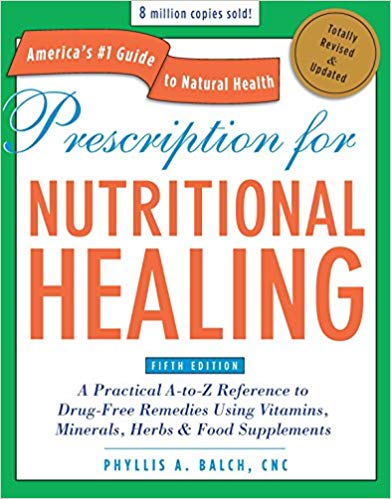 While the previous book was primarily about how herbs and spices can be used to alleviate illness and symptoms, this guide, Prescription for Nutritional Healing, can be used to discover how vitamins, minerals, and food can be used to prevent and heal you of a variety of ailments. On its fifth edition, this is the nation's number one bestselling guide to natural remedies.
The book reads like a reference book and is organized alphabetically by illness and disease. This book's newest edition discusses the latest science behind holistic therapies. Learn about the latest treatments for those with Alzheimer's, AIDS, and H1N1. Learn how to combat prostate cancer, and how to handle the side effects from going through menopause.
Phyllis A. Balch, the author of Prescription for Nutritional Healing, is a nutritional counselor. She has spent more than twenty-five years researching natural remedies. Balch is a CNC, which means she is a Certified Nutritional Consultant. It is not clear what this qualification actually means or whether or not she has an academic degree or not.
Balch has also written Prescription for Herbal Healing, An Easy-to-Use A-to-Z Reference to Hundreds of Common Disorders and Their Herbal Remedies and Prescription for Dietary Wellness: Using Foods to Heal.
Prescription for Nutritional Healing is available in paperback. The fifth edition is 904 pages and was published by Avery in October of 2010.
---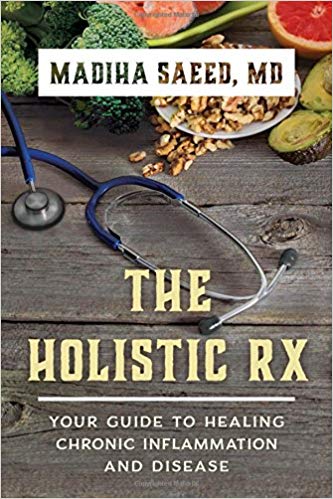 Madiha Saeed, MD wrote this next holistic guide. The book is divided into two sections. The first addresses the root of chronic illness, which is inflammation. It examines the causes and treatments for inflammation. The treatments focus on not only the affected area but the whole body.
The second section of this book is an A-to-Z guide index of over seventy chronic diseases, conditions, and symptoms. One only has to look up your illness to find recommendations for treatment. Each treatment plan begins with digestive health and detoxification specific to that area of the body. It also covers additional alternative, holistic, and complementary approaches that help treat the condition.
Saeed's approach stresses the Four Big Ss, which are stress management, sleep strategies, social and spiritual health, and supplements. The supplements that she recommends are not only ones you digest. She also views homeopathy, acupressure, and aromatherapy as supplements as well.
Saeed is a holistic family physician who practices in Illinois. She has a growing social media presence as HolisticMom, MD.
Saeed has a diploma from the Center for Education and Development of Clinical Homeopathy. She is a diplomate of the American Board of Integrative Holistic Medicine. She travels and speaks about her role as a holistic physician. Dr. Saeed is also the Director of Education for Documenting Hope, an organization dedicated to healing chronic disease in children.
In her guide, she writes about a wide variety of diseases and symptoms from hemorrhoids to autism and from anxiety to osteoporosis. She also writes about substance abuse as well.
Saeed practices what she preaches. She used her strategies to beat hypothyroidism, eczema, seborrheic dermatitis, acne, fatigue, alopecia, joint pain, and weight and digestive issues. She is married with four boys.
The Holistic RX is available on Amazon for your Kindle and as a hardcover. Rowman and Littlefield Publishers published this book in October of 2017. The book has 438 pages.
---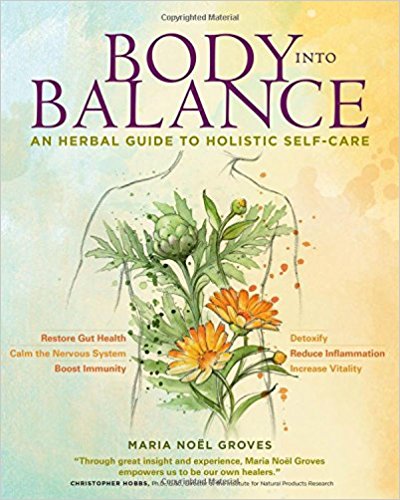 Maria Noel Groves wrote the next holistic guide. The book won the Silver Nautilus Book Award for Health and Healing. This guide teaches you how the respiratory, digestive, immune, nervous, memory, reproductive, and circulatory systems optimally functions. You will then discover how to use natural remedies to nourish and repair those systems that aren't working as they should. Groves' strategies also work to prevent illness as well.
Besides explaining the science behind each biological system, this book also shows practical step-by-step guides on using herbal remedies to support each area of the body. Photos detail how the herbal remedies should be made.
Groves is a clinical herbalist. This is the only book that she has written that is available on Amazon.
Her book is available on Kindle, as well as paperback and hardback versions. The paperback is 336 pages long and was published by Storey Publishing, LLC. It was first out on the market in March of 2016.
---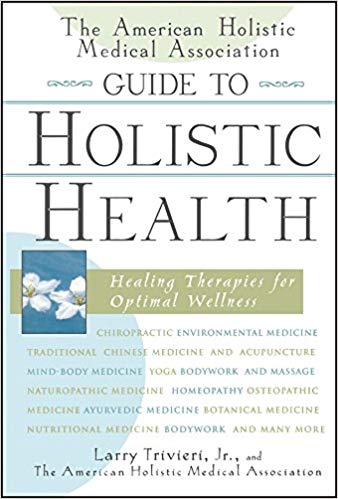 Larry Trivieri, Jr is the author of Guide to Holistic Health. Trivieri is a lay authority on holistic, non-drug based treatment methods. He has been studying holistic healing for over thirty years with some of the world's top physicians.
Trivieri is a prolific writer, having written or co-authored over twenty books on health. Other books include Outstanding Health: The Six Essential Keys to Maximize Your Energy and Well Being and How to Stay Young, Healthy, and Sexy for the Rest of Your Life. Many of his books are available on Amazon.
Trivieri has been a guest on many TV and radio shows and lectures to audiences across the US.
This guide differs from the others featured in this article because instead of focusing on the digestive aspects of holistic health, he also writes about environmental medicine, mind-body medicine, traditional Chinese Medicine, osteopathic medicine, chiropractic practices, botanical medicine, naturopathic medicine, homeopathy, ayurvedic medicine, acupuncture, and yoga. Ayurvedic medicine was developed thousands of years ago in India. It is the belief that the balance between mind, body, and spirit affect our health and wellness.
Wiley published the guide to Holistic Health. This first edition was first published in April of 2001. It has 448 pages.
---
Which book should you buy?
Which of these books will give you the best understanding of holistic healing? It depends on what you are looking for. The two books on the list by Trivieri and Saeed seem to give a broader view of holistic healing. Both books look at the overall strategies involved in healing the whole body. The other books seem to focus on healing through herbs or through herbs, supplements, and foods. Dr. Saeed's book may be of particular interest if you suffer from a condition that is caused by inflammation. Alchemy of Herbs, the first book on the list, is the only one that includes recipes for the healing foods as well.
A word of caution
Regardless of which book you choose, it is a good idea to spend a few minutes checking the author's credentials and sources. It is not a good idea to blindly follow the advice of anyone who "wrote a book." Research to see which author's claims are backed by scientific study, and which are based on personal opinion based on hearsay. In fact, it is probably a good idea to read the advice from several scientifically backed sources before throwing yourself into a holistic treatment plan to combat chronic disease.
While people turn to holistic medicine to treat symptoms, conditions, and diseases, in reality, holistic medicine is more about achieving optimal health. Instead of taking a reactive approach, those who follow holistic medicine take a proactive approach with their health.
Those who practice holistic medicine look at the whole person if one part is not working correctly. Let's use a headache to illustrate this point. If a person goes to a traditional doctor complaining of an aching head, he or she may receive medicine that will make the headache disappear. If that same person goes to a holistic healer, he or she may be asked about sleep, stress, diet, and environment to try to determine the cause of the headache.
According to WebMD, those who follow holistic healing feel that all people have the ability to heal themselves. They also look at each patient as a whole person instead of just focusing on the disease. Holistic healing is based on a team approach and accepts all healthcare practices. The treatment that is agreed upon is focused on fixing the cause of the condition, not just getting rid of the pain associated with it.
Some may think that holistic healers avoid using all western medications and surgery. This is not entirely true. While some holistic healers disavow themselves from the pharmaceutical industry, others see that their therapy can complement the approach of traditional doctors.
What types of therapies are included in holistic medicine?
While diet plays an integral part in holistic medicine, those who follow these strategies also focus on exercise, psychotherapy, relationships, and spiritual counseling as well. They may encourage their patients to practice acupuncture, undergo chiropractic care, and receive massage therapy as well.
Some who practice holistic medicine look back at the healthcare strategies of those who came before us. Some of the strategies, especially from China and India are now being used in the best hospitals in the country.
Have you heard about the snake oil salesmen of the old west? These people would travel from town to town selling natural remedies to "cure what ails you." How can you be sure that you are not taking the advice of a modern charlatan?
Most of the time, holistic healers will have an educational background in not only holistic practices but in conventional medicine as well. A holistic healer should be educated. A holistic healer may be exceptionally well read and well spoken, but if their information is not back by scientific research, it will do very little good to follow his or her advice.
Check the websites of the American Association of Naturopathic Physicians or the American Holistic Health Association to find holistic healers those organizations recommend in your area. You can also ask your primary doctor for recommendations on a holistic practitioner in your area that he or she would trust.
How can you make sure you are not getting scammed? Be wary if the holistic physician offers miracles or unrealistic promises. He or she may even provide testimonies and realistic-looking proof of a miraculous recovery. Holistic healers who knowingly offer miracle cures to hopeful families are horrible people. Anyone who has had a loved one die from cancer can attest to this.
Also be wary of anyone who says they can cure a whole variety of ailments using one single approach.
Be concerned if your holistic healer asks you to stop treatments that your doctor supports. Just as a traditional doctor should be able to embrace the treatment options that come with the holistic approach, the holistic healer should also understand the need for modern medicine as well.
Holistic healing in traditional hospitals
Holistic healing centers are popping up all over the United States. Traditional hospitals are beginning to offer holistic healing as well. Duke University Medical Center and the Mayo Clinic have added acupuncture and massage to their hospital offerings. Yale has joined the Academic Consortium for Integrative Medicine and Health.
The UCLA Medical Center and Mount Sinai Beth Israel Hospital in New York have partnered with the Urban Zen Foundation. This foundation uses yoga therapy, reiki, essential oil therapy, contemplative care, as well as nutrition to treat patients and health-care workers. Reiki is a Japanese healing technique that finds the therapist channeling energy into a patient by touch. This energy activates the body's natural healing processes to restore physical and emotional well-being. Contemplative care is rooted in the practice of meditation. It is the idea that practicing mindfulness and awareness can heal the spirit as well as the body.
Read and learn about a variety of treatment methods out there for your illness or symptoms. Get second and third opinions on treatment options. Visit holistic medical centers in your area.
If you are lucky enough not to have a chronic illness, don't take your health for granted.