Replens vs Julva Moisturizer | Reviews, Side Effects, Costs, and Ingredients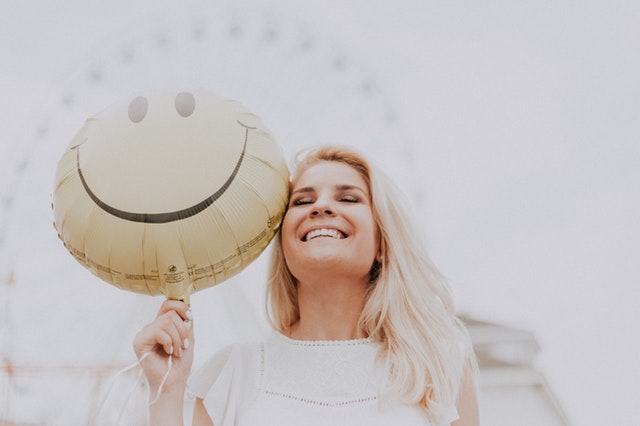 Replens vs Julva Moisturizer | Reviews, Side Effects, Costs, and Ingredients
There are three basic stages in a woman's reproductive cycle: menopause, perimenopause and postmenopause (which is our subject topic of focus). Postmenopause is the period after menopause (which is the point when a woman no longer experiences menstruation). During the stage of postmenopause, women experience postmenopausal symptoms such as vaginal dryness, which leads to discomfort during sex, abnormal vaginal discharge, burning, vaginal discomfort, and itching of the vagina.
Fortunately, the purpose of this article is to elaborate and review two products that are effective in the treatment of such conditions and symptoms.
What is a vaginal moisturizer?
Vaginal moisturizers are fluids or creams formulated to enable tissues of the vagina to retain moisture in a more effective manner. Vaginal moisturizers can be applied on a regular basis and not just before sexual intercourse. 
Vaginal dryness is due to low levels of estrogen hormone production (as seen in the postmenopause stage) and vaginal moisturizers take action by absorbing into the skin and clinging to the lining of the vagina in the same way natural vaginal secretions do. Vaginal moisturizers aid in the reduction of friction caused by thin, dry genital tissue.
These moisturizers are more effective than lubricants, because they last longer with a timeframe of up to three or four days. They present a longer lasting solution to vaginal dryness, actually working to replenish the moisture and texture of the vaginal area.
There are a lot of vaginal moisturizers out there on the market, promising to offer a long lasting solution to vaginal dryness, but be sure to read the ingredient label carefully, as some contain chemicals and ingredients to avoid, including:
– Glycerin
– Petroleum
– Parabens
– Nonoxynol-9
– Propylene glycol
– Benzocaine
– Chlorhexidine gluconate
 These chemicals can either kill off good vaginal bacteria or end up as a serious irritant to some individuals, so you want to avoid these ingredients in your vaginal area as they can only exacerbate and worsen the current issue.
Method of application
Vaginal moisturizers are applied into the vagina approximately two to three times a week to allow for a continuous moisturizing effect by reducing friction and discomfort due to dryness during sexual intercourse.
Before application of vagina moisturizers, be sure to check the product label in order to ensure that the product being purchased is a moisturizer and not a lubricant. It should also be noted that hand, face, and body lotions/moisturizers should not be used as an alternative to relieve or ease vaginal dryness as they can be irritating to the tissues of the vagina.
There are a lot of vaginal moisturizers on the market today, but the two focus products are Replens and Julva. Below we discuss both Replens and Julva vaginal moisturizers in terms of side effects, costs and ingredients. 
Julva cream has been described as an all natural, anti-aging cosmetic cream specially formulated for feminine parts. It contains ingredients scientifically researched and mixed for the delicate vital tissue of the vulva. It functions as a cream for the vaginal area that is formulated for:
Rejuvenation
Julva cream and vaginal moisturizer aids in improving vaginal tissue resilience, providing increased lubrication, sexual pleasure and urine control. It reinvigorates a return of the vagina's youthful feel.
Repairing
Julva improves the elasticity, health and texture of the vagina and vulva by increasing collagen production and thus, stimulating anti-inflammatory effects whilst providing protection from free radicals that contribute to tissue aging.
Soothing
Julva cream and vaginal moisturizer increases overall comfort and pain reduction during sexual intercourse as a result of dryness. It has a pleasant smell with an easy-to-use guide. The instructions for use are to simply apply an ⅛ of a teaspoon or 0.6 milliliters of julva cream to the vulva, clitoris and surrounding skin daily for one month and then three to five times per week for overall maintenance.
Julva Cream contains special ingredients such as Alpine rose stem cells, of which in vitro and in vivo studies were shown to reduce the formation of carbonylated proteins. Carbonylated proteins are a marker of skin aging. The stem cells were also shown to protect the skin against herpes occurrence due to their strong antiviral effect.
Julva cream comes in various packs and bundles to ensure that you get the most value out of the product following your purchase. This price ranges from an average of $15.95 to $69.95. Julva cream related items are listed below:
Detox Bundle: $181.00

Hormone Harmony Bundle: $89.95

Julva trial/travel pack: $15.95

Keto-Alkaline Detox Support: $50.00

Pura Probio Max Daily: $42.00

Mighty Maca Plus: $69.95
 Julva Side Effects And Ingredients
Julva cream may lead to some side effects after or during the course of use, but this is not uncommon for most medications and treatments. These side effects may include:
Increased sensitivity (it's advised to stop product use for three days then resume at half the dose)

Irritation

Itching

Burning sensation

Rash

Discomfort 
Julva cream was formulated from all natural ingredients which were adequately researched and chosen based on performance in order to produce the most desirable results. Some of these ingredients include:
Coconut Oil
Selected due to its unique combination of fatty acids, such as long chain triglycerides, that have positive effects on your health. Studies with dry skin show that coconut oil can improve the moisture content of the skin and thus, reduce dryness and associated itching.
Alpine Rose Stem Cells (Rhododendron Ferrugineum Leaf Cell Culture Extract)
The Alpine Rose Stem cells provide protection against dehydration as well as attack from free radicals and pathogens. These stem cells have amazing regenerative attributes. The Alpine Rose plant also contains high amounts of polyphenolic compounds (which provide protection against free radicals, as well as viruses and bacteria), taxifolin, antioxidants, and antiviral compounds; and are also optimized to be sustainable in a very dry environment.
Vitamin E
Vitamin E performs two basic functions. It aids in healing granuloma annulare, which are skin sores. Applying vitamin E to the skin seems to clear up skin sores and other dryness related issues. Also, research suggests that increasing vitamin E intake in the diet is linked with improved physical performance.
Emu Oil
Emu oil is made from the fat of an emu. Emu oil has garnered the attention of skin therapists and dermatologists with reports and findings on the benefits of the oil. Emu oil is composed of palmitic acid (21%), linoleic acids (21%), and antioxidants. These compounds can help fight inflammation, dry skin, high cholesterol, and more as they do a fantastic job of improving hydration and preventing water loss.
Butyrospermum parkii (Shea butter) fruit
Shea butter has shown exceptional properties in its ability to improve overall skin health and treating various conditions including dryness, dermatitis and eczema. The moisturizers contained in shea butter are similar to those produced by the skin's own sebaceous glands, thereby bolstering its superb moisturizing capabilities.
 Dehydroepiandrosterone (DHEA)
DHEA helps improve vulvar-vaginal thinning and irritation. This cream and vaginal moisturizer does not contain GMOs, parabens, phthalates, or added estrogens, and it's completely toxin free.

Replens long lasting vaginal moisturizer aids in providing immediate relief from dryness symptoms and replenishes moisture to the affected areas. Replens vaginal moisturizer works by supplementing the body's natural lubrication and, as such, replenishes moisture to the vagina and its surrounding areas. Replens vaginal moisturizer is estrogen free and gentle for regular use.
Replens long lasting vagina cream is a specially formulated emollient that moistens and softens dry skin. It is safe for use even if you have larger areas of vaginal irritation, swelling, warmth, and redness.
Replens has been shown to be effective in multiple clinical studies and has also been recommended in various prestigious medical journals and popular women's magazines/publications. Reviews collected from patients and individuals who have tried Replens certifies its ability to deliver on its core functions which include:
Delivering moisture for days

Allowing you the freedom to be spontaneous, making intimacy more enjoyable (day or night)

Providing immediate alleviation of dryness symptoms

Immediately going to work by providing soothing moisture to dry vaginal cells for long lasting hydration and comfort.
Replens Cost
Below is a list of Replens bundle packs plus their associated pricing:
Replens Long Lasting Vaginal Moisturizer (8 applicators, Pack of 2): $23.92

Replens Silky Smooth Personal Lubricant (Pack of 2): $30.67

Replens Long Lasting Vaginal Moisturizer (14 applicators, Pack of 2: $29.89
It should be noted that the above price listing was sourced from Amazon.com and that Replens may be available at a lower price from other sellers that may not offer free Prime shipping.
Replens Side Effects And Ingredients
Replens Side Effects
Replens long lasting moisturizing cream may lead to some side effects which may occur after or during the course of use.These side effects may include:
Odd vaginal discharge

Lightheadedness or slight headache

Signs of an allergic reaction, such as rash, hives, itching, red, swollen, blistered, or peeling skin

Wheezing/tightness in the vagina or vulvar region

Signs of skin infection such as oozing, heat, swelling, redness, or pain around the vaginal region

Fever and Nausea
It is advisable to cease the use of Replens if you start experiencing any side effects. Also, call your doctor or get medical help if any of these side effects or any other side effects bother you or do not go away.
Replens Ingredients
Replens was formulated from well researched and tested ingredients which were chosen based on performance in order to produce the most desirable results. Some of these ingredients include:
Purified Water

Glycerin

Mineral Oil

Polycarbophil

Carbomer Homopolymer Type B

Hydrogenated Palm Oil Glyceride

Methylparaben

Sorbic Acid

Sodium Hydroxide (NaOH)
Notwithstanding, the amount of vaginal moisturizers and creams out there, a lot of individuals report some level of reaction or side effect. This makes it rather pertinent to examine some natural remedies that may help in reducing vaginal dryness (either due to aging, hormone depletion or postmenopause) in the long run. Some of these remedies include:
Avoiding perfumed products:

This includes powders, soaps, and deodorants. It is important to note that certain perfumed lubricants and spermicides can also irritate the vagina and cause dryness.
Using Natural Oils:
Some natural lubricants might help soothe and lubricate the genital area. These include:
Jojoba oil

Coconut oil

Aloe vera

Vitamin E
Exercise:

Regular exercise and physical activity aids in hormone balance.

Keeping well hydrated:

This can help maintain moisture levels in the body, so it's recommended to drink at least half your body weight in ounces of water per day. If you weigh 150 pounds, that's 75 ounces of water.

Dietary Changes And Herbal Supplements:

At present, scientific research provides little evidence to support any claims that dietary changes can help women experiencing postmenopausal vaginal dryness. Individuals with chronic vaginal dryness and reactions to creams should discuss herbal supplements or dietary changes with their doctor or OB/GYN before making any long-term lifestyle changes to manage a condition.
Most of the time, vaginal moisturizers and lubricants are used simultaneously for extra comfort, with the application of vaginal moisturizers as a daily solution and the lubricant right before sexual intercourse or activity (always be sure to read through and look up product contents first in order to be extra careful and thus, avoid subsequent side effects or irritations).
Do you have a favorite vaginal moisturizer or cream? Let us know in the comments below!
AMAZON AFFILIATE INFORMATION
We, Holistic Health, HQ, are a participant in the Amazon Services LLC Associates Program, an affiliate advertising program designed to provide a means for us to earn fees by linking to Amazon.com and affiliated sites.