Creme De Le Femme vs Julva Moisturizer | Reviews, Side Effects, Costs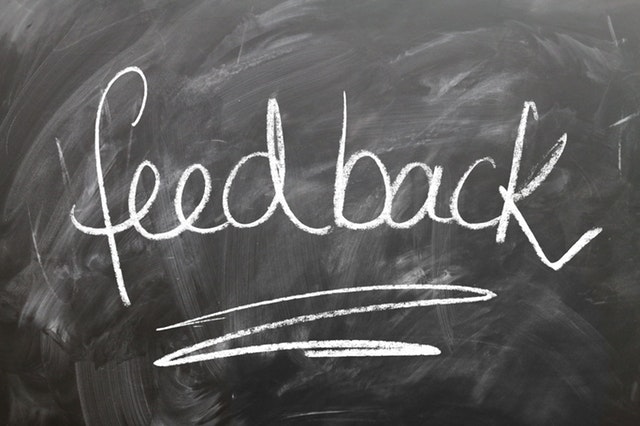 Creme De Le Femme vs. Julva Moisturizer | Reviews, Side Effects, Cost
Most of the time, looking for the right solution to vaginal dryness and discomfort can be so difficult. Other times, it is just confusing, especially with the availability of so many products and brands known as moisturizers and personal lubricants in today's market. 
The question now is "How does one even get to know the safest or most effective choice?" After all, you need to be sure that a product is safe, effective, and of excellent quality before applying it in a place that is as sensitive as your vagina.
A lot of these products are advertised as amazing solutions to vaginal dryness, but they end up ineffective or partially effective when you purchase them. Some of them don't even address related symptoms like intercourse pain, urine leakage and vaginal thinning, which they should ordinarily address if they are optimal products. It doesn't just stop at that – some popular products in this category contain chemicals that can raise potential safety risks or even worsen the issue of dryness. Imagine spending your hard earned money to purchase a product, only for it to leave you with more harm than relief.
Despite the negativity with some of these products, there are a few authentic products that are powerful enough to deliver on all their promises and more. It can take quite some trial and error to get such products, but to reduce the stress, we've reviewed two of them in this article – discussing their composition, side effects, price and even how they are used. Before going into the details of our review, it is imperative that you understand what a vaginal moisturizer is. 
What is a Vaginal Moisturizer?
Vaginal moisturizers are medicinal preparations used for moisturizing, lubricating and protecting the vagina. These moisturizers are mostly hormone free, so it's easy for them to get absorbed into the skin around the vagina, clinging to the vaginal lining the exact way natural vaginal secretions do.
They function like lubricants to reduce the friction that's caused by thin, dry genital tissue, but their function is not limited to that. They'd easily be called lubricants if their purpose was limited to the above. Unlike lubricants, moisturizers are regularly applied, and not just before sexual intercourse. Apart from the mode of application, vaginal moisturizers also produce effects that last way longer than the impact of lubricants. Usually, they last for between three to four days, unlike lubricants that produce moisture that lasts for hours only.
By working for the complete replenishment of vaginal moisture, vaginal moisturizers present longer-lasting solutions to vaginal dryness and many other issues related to the vagina. Of course, there are many vaginal moisturizers out in the market, and they can easily be purchased over the counter.
However, you'll be doing yourself a favor by carefully reading the ingredients on the label. We will be discussing more of this in the later part of this article. As opposed to popular belief, it is possible to apply moisturizers and lubricants together. Let's properly review two interesting products in today's market. 
Julva Feminine Moisturizer, popularly called Julva, is a useful supplement, manufactured for the primary purpose of improving vaginal health. Its manufacturers claim that the supplement helps improve symptoms like vaginal irritation, vaginal dryness, yeast infection, and vaginal odor. So, does it truly work?
First, it is important to note that before beginning with any new supplement, know that results are bound to differ from woman to woman, especially when its usage relates to the vagina. Achieving the best result with this product will require that you do not just follow instructions, but that you do them as strictly as possible while being aware that results and effects may vary from person to person. With that in mind, you must seek to live the best lifestyle that supports your body, because it is only when you combine a healthy lifestyle with the action of Julva that you can truly experience improvement in both your vaginal health and health overall. 
Julva Side Effects and Ingredients
Now that you know about this product, the next question lurking in your mind is probably related to the safety of the ingredients used to produce Julva Feminine Moisturizer. Let's look appropriately at this issue.
Julva contains a combination of several stand-alone ingredients, and each of them is safe to use on your delicate skin. None of the components of Julva are harmful to the health or pose any risk to general safety. Below are the notable ingredients in Julva:
Alpine rose stem cells:

The alpine rose stem cells found in Julva have been proven to be anti-aging, protective and antiviral. They also restore resilience cosmetically and decrease the declining effects of hormonal imbalance due to advancing age. Stem cells have the ability to differentiate into any line of cells. Thus, with constant use, you will find that your delicate parts have been morphed into how they were many years back. You will no longer feel discomfort during intercourse with your loved one. It will not only improve your experience but also your partner's.

Dehydroepiandrosterone (DHEA):

This has been shown to improve sexual health. It also elevates general mood and provides energy to carry on with daily tasks. In addition, it also helps creating a better mood during sexual activities which is a huge plus point. Julva creates a sense of well-being among women worldwide, and the DHEA even helps to maintain healthy bones and muscle. Estrogen is the main female sex hormone, and it not only controls our monthly biological cycles but also has an effect on our moods. Applying Julva provides the body with DHEA, which gets transformed into estrogen by the body. Thus, normal levels of estrogen are restored and women start observing positive outcomes.

Coconut oil:

Coconut oil is not just a moisturizer that sits atop your vanity meant for makeup removal. It is one of nature's bounties. This multipurpose oil penetrates deep into the skin and rejuvenates every cell by providing necessary nutrients. It works synergistically in combination with the restorative effects of other ingredients in this cream.

Vitamin E (tocopherol):

Vitamin E is essential for healthy skin growth. Vitamin E is known to repair and prevent cracking and drying skin. It keeps skin smooth, supple, hydrated and moisturized.

Emu oil:

Emu oil stimulates skin cell regeneration. It improves aging and thinning skin. Shea Butter is known to have proven benefits in improving collagen production.

Glycerol:

Glycerol is a solvent. It moisturizes the skin and provides nutrition even to the deep layers of skin. Glycerol is also a demulcent. It reduces inflammation and soothes the gentle feminine areas.

Water:

Water is also a solvent. It provides hydration to the cells.

 
What Foods Should you be Eating?
Like we've pointed out above, everything needs the support of another to experience optimal health. Same is applicable in the case of Julva, whose success hinges on proper diet. It takes a lot of commitment on your part to be able to fight off something as cumbersome as poor vaginal health. Seeing that there are so many foods and food groups to stay away from throughout the process of treating poor vaginal health, it will be easy to get confused on what really to eat. If you are in this category, then don't be dismayed, because there are still so many foods that you can eat to help you live your best life.
Vegetables like Zucchini, avocado, artichokes, spinach, Brussel sprouts, tomatoes, cucumber, broccoli, olives, sprouts and cabbage; meats like beef, eggs, turkey, chicken and lamb; fish like sardines, wild salmon and herring; nuts like coconut meat, almonds, hazelnuts, walnuts, and flaxseed, are all foods that can help Julva work more optimally and improve your overall health.
Herbs and spices are also good – try thyme, turmeric, basil, rosemary, oregano, cloves, and ginger; oils like olive oil, coconut oil, flax oil, sesame oil; beverages like cinnamon tea, chicory root coffee, ginger tea, peppermint tea, licorice, and sweeteners.
All the foods that have been listed above are highly useful for treating and preventing poor vaginal health, especially when taken with the application of Julva. As long as you can stick to a diet of these foods that have been listed while regularly applying Julva, then a marked improvement in the condition of your vaginal health should be noticed.
What Are the Foods to Avoid?
Of course, there are foods to avoid. If you genuinely want to fight off poor vaginal health, then you need to stick to the right diet that will return your immune system back onto the right track. We've talked about the foods that are allowed above. 
Here are a few to be avoided: sugars like chocolate and artificial sweeteners, alcohol, and honey; all types of vinegar except apple cider vinegar, condiments like ketchup, soy sauce, mayonnaise, relish, and horseradish.
Also, foods with bad fats and oils should be avoided, such as peanut oil, soy oil, canola oil and so on; grains like rye, barley, oath, and anything with wheat/gluten; fruits like dried fruit, fresh fruit, canned fruits and fruit juice; vegetables like carrots, potatoes, peas, beets, and sweet potatoes due to the higher starch content.
This can be tough, but know that when the right foods are combined with Julva, they go a long way to repair your broken immune system, thereby balancing bacteria levels in your body. 
Creme de la Femme is a hormone-free vaginal moisturizer that is specially made to help provide relief for women that are suffering from chronic vaginal dryness. It also helps to protect intimate tissues that are located around the vagina.
According to the manufacturer's specifications, this product can be used to address the need for lubrication, especially during intimate activities. It is because of this function, that a lot of people call it Creme de la Femme lubricant when in the real sense, it goes beyond what a traditional lubricant can do.
A significant function of Creme de la Femme moisturizer is its provision of encompassing relief from vaginal dryness experienced by women as they age. Additionally, the product is very safe and can be used internally and externally. Now that we've adequately introduced this personal care product to you, let's now look into its ingredients and side effects. 
Each unit of the 1.5 oz tube of the product is sold at $14.95. However, users can save more from buying more of the product up front – for example, they can save up to $8.00 for each tube by buying up to 24 at a time.
Other trusted market Channels from where shoppers can also find the product include Amazon, Walgreens, and CVS, however, most third-party retailers do not sell Creme de la Femme at the same price it is offered for on the manufacturer's website.
Based on Creme de la Femme reviews, it seems buying the product at $14.95 per tube is too much for some people, but you really shouldn't put a price on your vaginal health! 
This product is quite an interesting one to know about. It is important to state here that Creme de la Femme is both alcohol and glycerin free, so its side effects are minimal. Instead, the product relies on a good mixture of oils to bring all the benefits advertised on their website.
Although the ingredients of this product were not listed on the site by the manufacturers, we did our research and found out what is blended into it.
Creme de la Femme Ingredients include
Mineral Oil:

mineral oil is a particular type of oil that's both pure and odorless. It is one of the many byproducts of petroleum, and a lot of cosmetic companies do use this in their products.

Petrolatum:

This is a petrol based ointment that is often used as an ingredient to heal irritated skin, soothe dryness and soften the skin.

Ceresin:

Similar to paraffin wax, this substance made from coal is useful for skin moisturization.

 
The elements contained in Creme de la Femme are known for providing long-lasting moisture. The issue, however, is that a section of users that prefer natural solutions may be turned off by the product's content of petroleum, mineral oil and paraffin. 
Creme de la Femme Side Effects
Although as expected for every good vaginal health product,Crème de la Femme has only minimal side effects, but since it is derived from petroleum, it is feared that the product contains some level of toxins, which a lot of people find to be potentially risky as you continue to use it over time.
It is also important to state here that petroleum products are mostly comedogenic – meaning that they can likely begin to clog pores after some time and even prevent the skin from breathing, leading to irritations and breakouts, which you wouldn't want in your vaginal area.

So, there you have it. Do you have a favorite vaginal moisturizer that works well for you? Let us know in the comments below!
AMAZON AFFILIATE INFORMATION
We, Holistic Health, HQ, are a participant in the Amazon Services LLC Associates Program, an affiliate advertising program designed to provide a means for us to earn fees by linking to Amazon.com and affiliated sites.