Bone Broth Recipe | Our Favorite Recipes For Making Bone Broth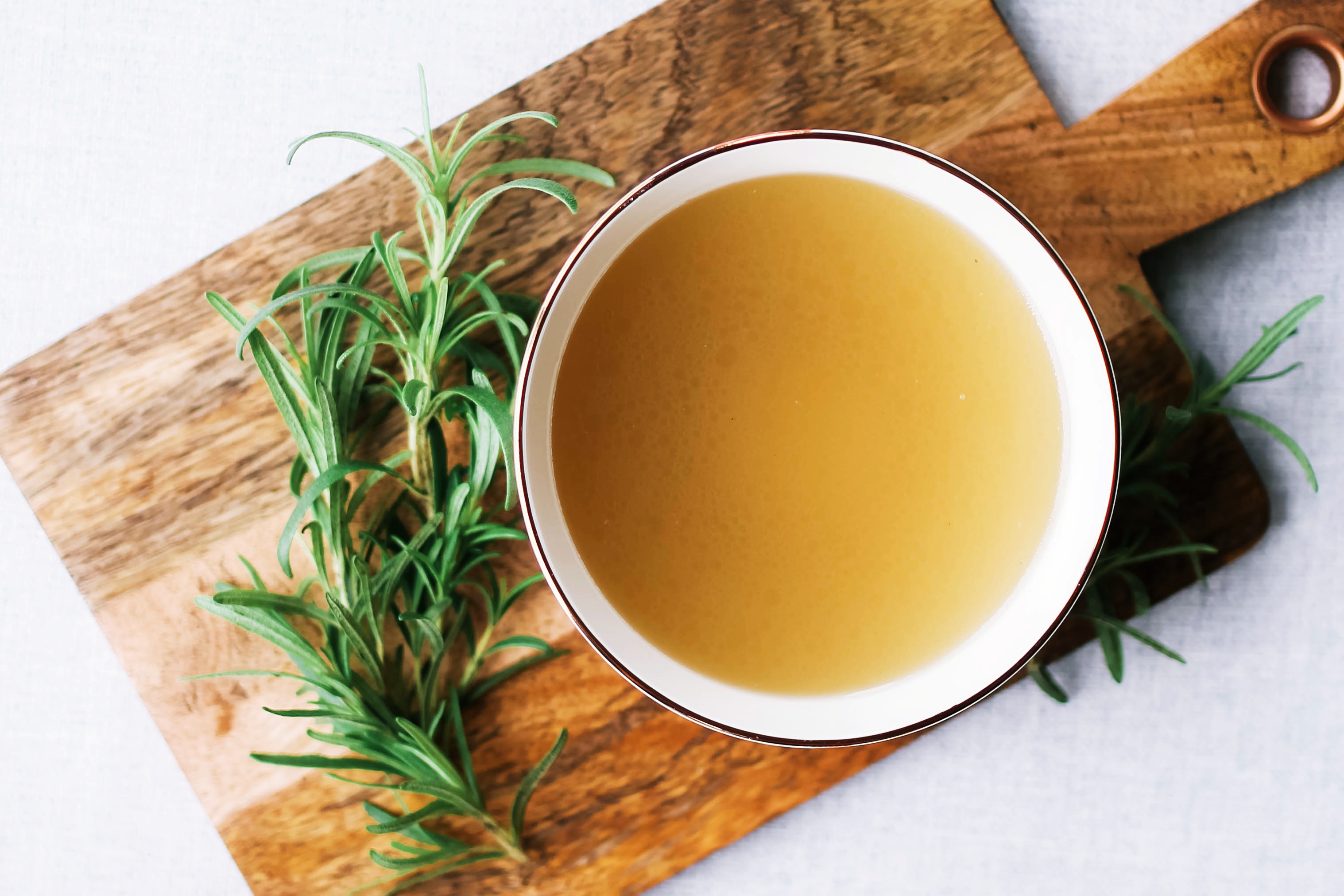 People who incorporate bone broth into their regular diet swear by its healing and nourishment properties. Bone broth can help your body both mentally and physically. Use a bone broth recipe for a quick pick-me-up or purchase bone broth in natural supermarkets, online or at bone broth bars and cafes.
Health Benefits of Bone Broth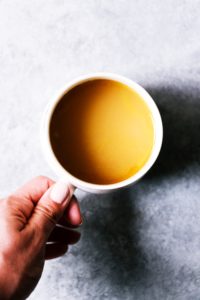 There are many valuable health benefits of adding bone broth to your daily diet. Consuming bone broth can be healing to your overall body, gut and even circulatory system. If you suffer from chronic diseases or allergies, consider adding bone broth to your list of natural remedies.
Related Article: Benefits of Protein
Reduce Cold Symptoms
If you have ever had a cold and a friend or family member recommended chicken soup, you were probably happy to take them up on the offer. Chicken soup is made from bone broth and studies have been completed to prove that it does indeed alleviate symptoms brought on by the common cold. It can aid in getting rid of excess mucus, improve congestion and provide nutrition that does not irritate your stomach.
Improve Hydration
Bone broth can also help you stay hydrated. The liquid contains electrolytes (minerals) and carbohydrates (veggie based). It has been proven that bone broth is more hydrating to the body than water due to the electrolytes it provides. This is especially helpful pre and post-workout to build your endurance and increase energy levels.
Increase Immunity
Not only can bone broth help when you have a cold, but it can help prevent one too. Bone broth contains amino acids that have been proven to boost your immunity when consumed on a regular basis. Bone broth can also help your body fight inflammation throughout the body including your gut. Gut health is extremely important in living a healthy life and ridding your body of toxins.
Gut Health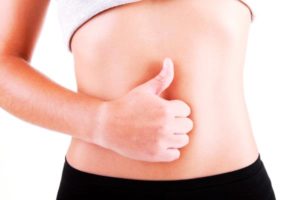 Another advantage of maintaining a healthy gut is it allows the body to reduce the amount of firmicutes in the body. Firmicutes is often found in higher amounts in people who are obese as it aids in the retention of calories. Consuming bone broth reduces the amount of firmicutes in the gut. This allows weight loss to occur with less effort. Several studies have also found that consuming soup before a meal can help you reduce the number of calories that you eat. Interestingly, only soup, not water had this effect on study participants.
Cancer Fighting Properties
Bone broth has been proven to help decrease inflammation in both healthy participants as well as those currently fighting cancer. Bone broth can aid in muscle protein synthesis, which helps strengthen and repair your muscles.
Anxiety and Depression
Perhaps the most amazing benefit of bone broth is the power it has to alleviate the symptoms of anxiety and depression. Gut bacteria constantly talks to your brain through its microbiome. The microbiome influences brain activity from infancy to adulthood including your memory, learning capabilities, moods and anxiety. When your gut makeup is healthy, it sends positive signals to the brain which in turn help the health of your overall body and mind. When you have an unhealthy gut, your brain is filled with anxiety and depression.
This unique benefit of a healthy gut is being studied to help patients struggling with daily anxiety and depression. This could be a huge game changer to help with these chronic diseases since most require lifetime prescription drugs.
Gelatin-rich foods such as bone broth can help lessen chronic diseases that are on the rise in industrialized countries. In additional to general mental and physical benefits, gelatin also provides the following positive side-effects: anti-aging, anti-tumor, stronger, healthier nails, joint-pain relief, cell protection, lessen diabetes symptoms and lower blood sugar, better sleep, regulates bleeding, normalizes stomach acid which can help with colitis, celiac disease, ulcers and more.
While the mainstream media wants to sell you on Gatorade, antibiotics, energy drinks and pills, bone broth is more natural, cheaper and can give your body more benefits than all of the above combined.
Vegetarians and Vegans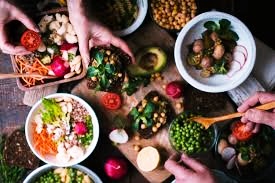 If you follow a vegetarian or vegan lifestyle, you can still benefit from bone broth. The body can easily break down vegetable broth and it is very easy to make especially if you are already buying larger quantities of vegetables to supplement your meat-less diet.
Simply take vegetable scraps or whole vegetables and simmer them in water for 8-24 hours. Once the veggies have simmered, you can throw away the vegetables since all of the nutrients have transferred to the soup broth.
Try a vegetarian or vegan bone broth recipe to use up extra vegetables before they go bad and have to be thrown out. The dense nutrients will give you energy and help detoxify your body.
Related Article: Butter Coffee
:::::::::::::
–Bone Broth Recipes–
Classic Bone Broth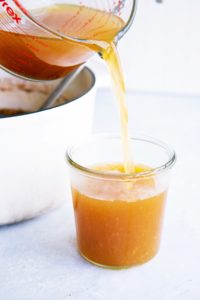 Ingredients:
4 pounds beef bones (clean or with a little meat left on the bone)
2 medium unpeeled carrots
1 medium onion
1 head of garlic
2 celery stalks
2 tablespoons black peppercorns
1 tablespoon cider vinegar
The above ingredients will yield about 8 cups of bone broth. For best results let simmer for 24 hours.
Roast ingredients in a 450°F oven for 20 minutes until browned. Fill a pot with 12 cups of water and add roasted contents. Add in any additional seasonings. Bring pot to a boil and the reduce to a simmer, skimming foam. Simmer the mixture for 8-24 hours. Add more water if necessary, to keep contents submerged. Cool and strain broth. Broth can be stored for up to 5 days in the refrigerator and up to 6 months in the freezer.
::::::::::::::
Bone Broth with Turmeric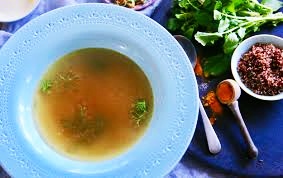 Ingredients:
3.5 lb. beef or chicken bones (or use combination)
2 carrots chopped medium
1 medium onion chopped medium
2 tablespoons turmeric
2 tablespoons apple cider vinegar
water
sea salt to taste
Place all of the meat bones into your slow cooker. The bones should nearly fill the slow cooker. Then chop up the carrots and onion. If you have vegetable scraps, add both the carrots, onion and vegetable scraps into your slow cooker over the meat bones.
Fill the remaining space in the slow cooker with water and add a good amount of salt to taste. Add in the 2 tablespoons of apple cider vinegar and turmeric. Even though the taste of apple cider vinegar is strong, you will not taste it in the final broth.
Cook on low heat for 18-72 hours.
Once the bone broth has been thoroughly cooked, turn off the slow cooker and remove the meat bones. Carefully strain the beef broth through a strainer or cheesecloth and let cool. After cooling, there should be a layer of gelatinous fat on top. Once the fat forms, remove with a spoon and discard solid fat.
::::::::::::::
Sweet Potato Bone Broth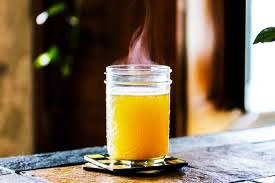 Ingredients:
3 pounds beef bones
3 carrots (chopped)
3 stalks celery (chopped)
1 onion (chopped)
3 medium beets
2 medium sweet potatoes
3 bay leaves
3 tablespoons apple cider vinegar
sea salt (to taste)
Place beef bones on a baking sheet that has been covered with aluminum foil. Spread out the beef bones evenly so there is an even layer. The oven should be set to 375 degrees. Once the oven has been turned on and set to temperature, place the bones in the oven until browned, approximately 30 minutes.
Use your slow cooker (we recommend using a disposable baking bag to make cleanup easier) and place in chopped carrots, celery, onion, beets, sweet potatoes and bay leaves. Add in roasted bones over the chopped vegetables. Then use cold water to fully immerse beef bones. Add apple cider vinegar and sea salt.
Cook the broth on low for 8 hours. Then use a strainer or cheesecloth to strain bone broth into a sealed container and throw away any strained solids.
If you are interested in making a clear broth, you must skim the frothy part of the broth that forms at the top during simmering. If you do not care if the broth is clear, you can keep the froth for extra health benefits. You can also remove any congealed fat that forms on the bone broth after it has cooled. You can keep this fat if the meat bones were from grass fed and pastured animals, otherwise it should be removed.
Related Article: Are Potatoes Gluten Free?
:::::::::::::::::
Buttered Bone Broth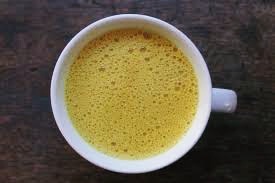 2 tablespoons grass-fed butter
3 medium carrots, peeled and cut into rough chunks
3 stalks celery, peeled and cut into rough chunks
2 1/2 pounds assorted beef marrow bones
1 to 2 tablespoons apple cider vinegar
After placing all of the ingredients into one pot, simmer on low heat (no need to boil) for 8-14 hours. You can also simmer the bone broth in a slow cooker instead of the stove if you prefer. After simmering, strain out any vegetables and bones. Add your favorite salt to taste. Store bone broth in sealed containers. Store in refrigerator if using within a week or freeze for later use. Bone broth can also be used to thin sauces.
::::::::::::
Vegan Bone Broth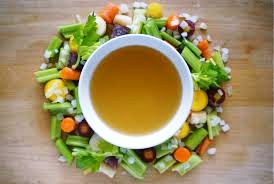 Ingredients
12 cups filtered water
1 sheet of your favorite seaweed
1 cup dried shiitake mushrooms
1 whole onion cut in half
5 garlic cloves (or to taste)
Additional vegetable scraps (as available)
Place all ingredients in a pot together. Bring pot contents to a boil and immediately reduce to a simmer for 1-2 hours.
Cool the mixture and strain through a strainer or cheese cloth. Discard food scraps and keep bone broth liquid in a sealable container. Season with sea salt to taste.
Use the broth within or a week or freeze for one month for optimum flavor and quality.
:::::::::::::::
Bone Broth Cafes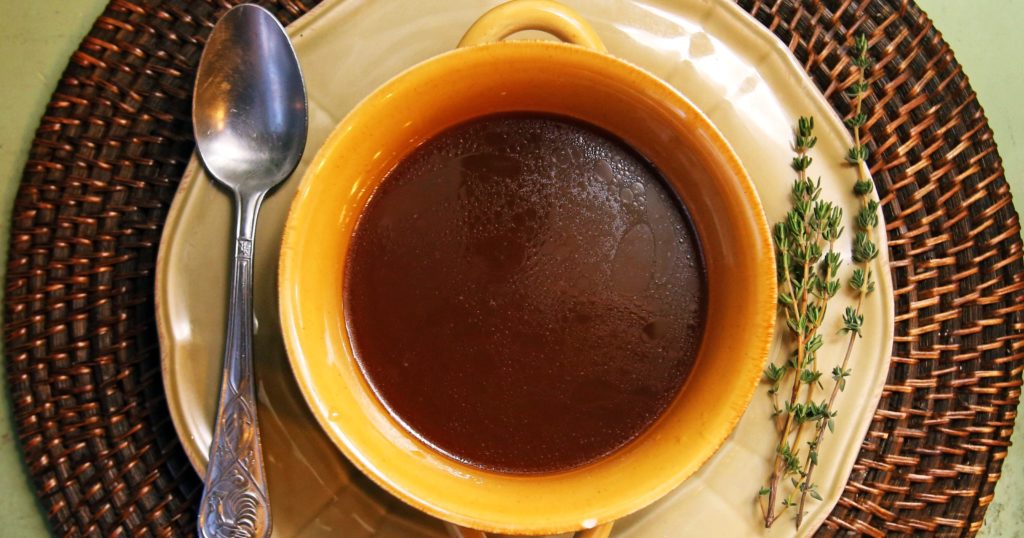 If you are lucky enough to live by a bone broth café, you can easily pick up your bone broth fix after work or even have it delivered directly to your house. Bone broth cafes offer quality ingredients and may even add flavors you have never tried before. If you are interested in bone broth but want to try it before you go to the trouble of making it at home, a bone broth café can feature recipe ideas and bone broth owners can offer tips and support.
Related Article: Green Smoothie Recipe
Asian Box, Palo Alto, CA
Run by San Francisco's The Slanted Door check, Grace Nguyen, the Asian Box is located in Palo Alto, CA. The Asian Box's bone broth is inspired by Grace's grandma who would make pots of Vietnamese pho in a similar fashion. Chef Grace Nguyen infuses her unique bone broth with cinnamon and ginger.
Bare Bones, Nationwide
A bone broth delivery service that offers frozen broth shipped nationwide. Choose from beef or chicken.
Blackbelly Market, Boulder, CO
This bone broth market and butchery is connected to Blackberry restaurant. They sell a variety of bone broths including those make from chicken, turkey, pork and beef. You can easily get your fix by grabbing a cup to go or purchase in larger sizes for a multiple day or family supply.
Bone Deep & Harmony, New York City
Bone Deep & Harmony was established in May 2014. The bone broth pickup and delivery service is a Harlem community partnership between chef friends Lya Mojica and Taylor Chen and a butcher shop lovingly named The Shambles. You can order for pickup in Chelsea, Harlem, Midtown Manhattan or Katonah, New York. You can also have it delivered in Brooklyn through Good Eggs, or get a monthly or seasonal subscription.
Bone Tea Broth Bar, London
Across the pond in London, Bone Tea was the city's first bone broth bar. Originally established to create a healthy alternative to coffee or tea, Bone Tea Broth Bar is determined to start a "broth revolution". In true British fashion, you can linger at the bar and sip bone broth from a teacup or get your chicken, port or beef broth to go with a choice of added condiments.
Brodo and Hearth, New York City
A New York City broth window, Brodo is located directly near Chef Marco Canora's restaurant, Hearth. Brodo offers a house broth made with beef, turkey and chicken. Rotating broth selections include broths made from organic chicken or grass-fed beef. You can even select from a line of add-ins including shiitake, ginger, beets, roasted garlic, turmeric, organic coconut milk and bone marrow.
Broth Bar & Larder, Sydney, Australia
Broth Bar & Larder can be found in Sydney, Australia. It serves bone broth along with traditional foods. Many varieties are available including chicken, fish and beef. Add in some additional flavor with featured condiments such as lemon juice, coconut milk, fish sauce, turmeric, cumin, paprika, tamari, chili flakes, dulse flakes, freshly grated ginger, and sumac. For a savory treat, Broth Bar & Larder also provides its customers with a cold broth option in smoothies and ice pops, called "brothsicles".
Broth Bar by Salt, Fire & Time, Portland, OR
Salt, Fire & Time opened the first bone broth café in Portland, Oregon. The broth bar was created after the success of their bone broth sales in both retail and local delivery. Broth bar offers three different flavors of bone broth each day that rotate between pastured chicken, pastured turkey, pastured pork, grass-fed lamb, grass-fed bison, and grass-fed beef. Broth bars add-ins include mushrooms, lamb tongue, chicken hearts, duck eggs, fresh turmeric and miso paste.
Cultured Caveman, Portland, OR
Cultured Caveman got its start from a humble food cart. After its success, the owners opened a brick-and-mortar restaurant that focuses on Paleo diet options. Along with traditional food, you can order up a cup of grass-fed beef broth.
Hälsa, Washington, DC
Hälsa is a health conscience fast-food restaurant that got its start in the Brookland neighborhood. It takes pride in its bone broth by simmering pork for two days and then adding seasonal greens and jalapeños for a savory kick
Home on the Range Organics, Vancouver, BC
The first of its kind in beautiful Vancouver, BC, Home on the Range Organics offers pastured chicken, grass-fed lamb, grass-fed veal, serving grass-fed beef, and pastured duck with add-ons such as lime chili oil, spice blends and fermented egg yolks
Medea's Espresso & Juice Bar, Arden, NC
Medea's Espresso & Juice Bar has recently expanded their offerings to include bone broth. The café provides customers with chicken or beef broth, via a hot cup from the simmering pot or by the 12-ounce container for takeout.
Pistola, Los Angeles
Like the idea of bone broth but not too keen on the taste? Pistola is a high-end Italian steakhouse that is offering a lamb bone broth and Scotch cocktail only available through the restaurant's secret cocktail menu.
:::::::::::::::::
GAPS Diet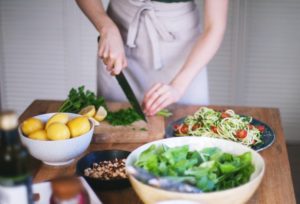 If you suffer from gut dysfunction it is likely that the Gut and Psychology Syndrome (GAPS) diet will be suggested to you.
The GAPS diet is used to treat people with allergies or people with compromised immune systems that may be faced with a leaky gut. It can also be prescribed to treat autism and gut dysfunction disorders.
A leaky gut causes undigested foods to pass through your intestines into your bloodstream. This can cause damage to your intestinal lining which makes it more difficult for you to absorb nutrients and enzymes that aid in a healthy gut and proper digestion. A leaky gut presents itself with inflammation issues, allergic reactions and other unpleasant side effects. This can cause more severe allergies and diseases to occur in the body. It is important that the body is detoxed to get rid of toxins, yeast, bacteria and viruses.
If you suffer from leaky gut or digestion issues, bone broth can be very soothing to your body. Bone broth can also prevent infections and keep you from getting colds and the flu. Several additional health benefits include reducing joint pain and inflammation, healthy bones and the growth of healthy hair and nails. The GAPS diet can heal a leaky gut by removing the inflammatory foods that you eat on a daily basis. Inflammatory foods include processed foods, high-fiber foods and difficult to digest foods.  
One of the main foods presented in the GAPS diet is bone broth. Bone broth is a liquid that can be easily digested, even when the body is compromised. It can also restore the body's foundational health and cure the side effects of autoimmune diseases.
Once your body begins to respond normally to foods, different foods are allowed back into your daily intake. Even with the introduction of various food groups, it is still recommended to keep bone broth in your daily diet. It continues to nourish and heal the body in an unobtrusive way.
You do not have to have gut issues to add bone broth to your diet. Bone broth is an amazing addition to a whole food diet. It can provide balance to the body without causing a disruption that often occurs when trying a fad diet. It can also be incorporated into your daily meals or sipped alone for the same health promoting benefits.
Conclusion
The benefits to adding bone broth to your daily diet include reduced allergies, increased overall health, reduction in symptoms caused by existing chronic diseases and even a boost in mental health.
It is not difficult to make your own bone broth at home. Even if you are vegetarian or vegan, there are ways to incorporate a broth into your existing diet.
A common bone broth includes beef bones, chicken, fish or pork bones. The bones can be clean or contain a small amount of meat to add additional flavor. Each type of meat will render differently. Choose a type of meat that you generally like to eat, since bone broth is derived from that meat source.
If you are unsure where to start, use chicken first. Chicken based bone broth has a mild flavor and can be much easier to consume if you are not used to the flavor of bone broth. Beef is on the opposite side of the spectrum and is recommended for experienced bone broth consumption. If making chicken bone broth, you can simply use a whole raw chicken to slow cook and drain the broth. With beef, only the bones are needed for an aromatic beef broth.
When making bone broth from a whole chicken, you can separate the meat from the bones once it cooks through (usually about 2 hours). Place the bones back into the pot and continue to simmer for 24 hours. This is a great use of chicken or other poultry bones. Most poultry carcasses are thrown away. Save them! They make excellent bone broth.
The best part about making bone broth is that you do not have to be home when the bone broth is cooking. It is a great option if you cannot afford to buy expensive bone broth from natural food stores. Make bone broth at home in your slow cooker while you are at work or running errands.
When making your own bone broth, you will want to bring your pot to a boil on the stove after you have placed the bones and other ingredients in the pot. Once the pot is boiling, quickly get the scum off of the top. The scum contains all of the impurities from the bones and other ingredients. If you are not careful about watching your pot during this stage, the impurities will stay in your bone broth which will defeat the purpose of consuming it.
Once the scum has been removed, you can leave the bone broth to simmer in the pot for at least 24 hours or you can transfer the bone broth to your slow cooker. The bone broth can be simmered on low heat in the slow cooker for 24 to 72 hours.
Do not be afraid to use leftover vegetable scraps in your bone broth. Try new vegetables and flavor combinations to see which one is your favorite. There are no rules about the ingredients you include. Once your bone broth has been simmered, allow the mixture to fully cool. Then strain out the bone broth into sealed containers. Bone broth can generally be stored in the refrigerator for about 5 days and in the freezer for 6 months. If you are not going to consume the entire pot of bone broth within a week, consider freezing the remaining amount in portion-friendly cups or ice cube trays so you can easily defrost one when you are short on time or need an added health boost.
Bone broth is a great natural way to add nutrition into your diet. If you are suffering from allergies, inflammation or generally bad health, consider trying bone broth. The commitment and cost are minimal but the payoff can add substantial value to your health.