What Is A Doula? Holistic Health HQ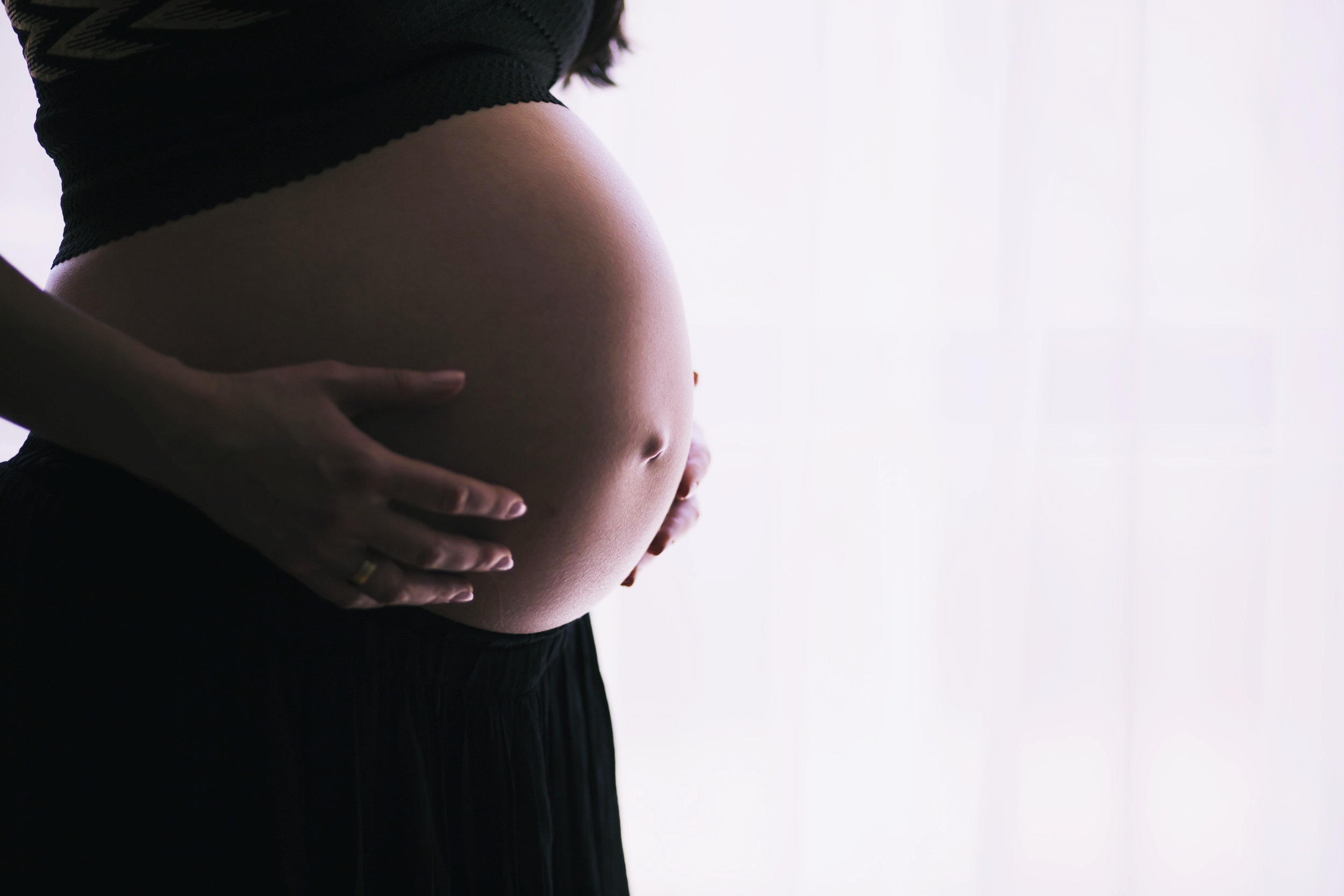 If you are having a baby soon, you may have heard the term 'doula' thrown around here and there. Often confused with a midwife, doulas are not medical professionals, but instead provide various types of emotional support and assistance throughout the birthing process, as well as postpartum.
Doulas are trained and certified, and they work with your medical team and other members of your family to make sure your birthing process goes as smoothly as possible. An increasing number of families, particularly first-time parents and families with busy work schedules, are choosing to use doulas for a little bit of extra support during this intense process.
In this article, we'll cover everything you need to know about using a doula during your birth and postpartum period.
Services Doulas Offer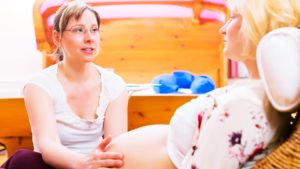 When answering the question what is a doula? it's important to understand the services a doula offers.
Doulas offer a wide range of services, and they are able to customize their approach to fit your needs. During your second or third trimester, you will meet with your doula so you can get to know each other. From there, you two can decide what services you need and what's going to be most appropriate for your lifestyle. Here are some of the most common services doulas offer.
Birthing Plan and Education
Before you have a child, the idea of labor and delivery can seem very overwhelming and complex. Your doula will educate you about all of the standard labor and delivery procedures and help you come up with a birthing plan. Your birthing plan will be created with your personal preferences in mind, and your doula can help you coordinate with your medical team to make sure everything goes smoothly.
In addition, doulas can help you understand and prepare for any potential complications that could occur during the birth. That way, you know what to do if anything unexpected happens.
Related Article: Best Baby Formula
Breathing and Relaxation Strategies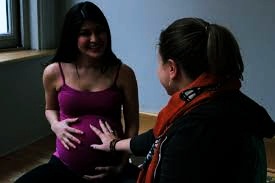 Before you give birth, your doula will teach you some helpful breathing and relaxation strategies that you can use when you go into labor. Many of these techniques are similar to what you would learn in a birthing class, but your doula will give you more individual guidance.
Bedrest Assistance
Many women are recommended to be on bedrest late in their pregnancies to make sure they and the baby stay healthy. When you are on bedrest, your doula can help you with everything you need to get done so you don't have to put your health at risk. They can help you run errands, keep your house clean, and even care for your pets and other children if you have any.
Emotional Delivery Support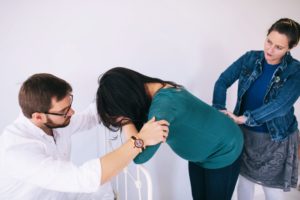 Since labor and delivery can be very overwhelming and stressful, it's helpful to have someone with you who is trained and can keep you calm. Your doula will stay with you for the entire labor and delivery and coach you through it. They will offer positive affirmation and support, particularly if you are in a lot of physical pain or if you start to feel panicked.
Labor Positioning and Massage
Your doula is an expert in the physical aspects of labor and delivery. Throughout the entire process, they will help you get into comfortable positions. Not only will this minimize any pain you might be feeling, but it can also help the delivery go more efficiently. Your doula will also give you soothing massages as needed to help you relax during delivery.
Communication with Medical Team and Family
Since delivery is so overwhelming, it can sometimes be difficult to communicate your wishes with those around you. This is particularly true in a hospital environment, which can be very overwhelming. Your doula will talk to your medical team to ensure that your wishes are respected, and they will also keep the father involved and inform him of what's going on.
Breastfeeding Education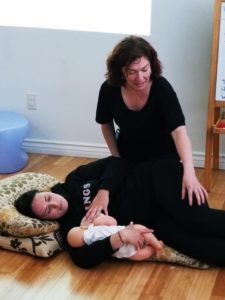 Learning how to breastfeed can be very challenging, and some people take to it faster than others. Your doula will guide you through the process, showing you the best ways to breastfeed comfortably while answering your questions.
Family Support
After you bring your new baby home, there's a lot to learn. Your doula will help you learn how to care for your new baby while still giving you plenty of space to bond. She will also inform your partner and any other children how they can help you while you are adjusting to the new baby. They can also provide assistance around the house or with running errands if you need a bit of extra support during this busy time.
Difference Between Doula and Midwife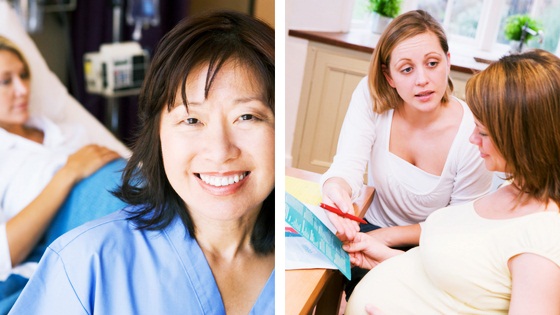 Many people think that doulas and midwives are the same thing, but they are actually very different. Some women even opt to have both a doula and a midwife help them through their pregnancy, labor, and postpartum periods. The biggest difference between these two jobs is that midwives help with the medical aspects of birth, while doulas help with the practical and emotional aspects of birth.
While doulas give emotional and even physical support during birth and after birth, they do not perform any clinical tests or help with the anatomical aspects of the birth. Instead, they communicate with the medical team to make sure everything runs smoothly.
On the other hand, midwives perform exams and tests, and some even assist doctors through the birthing process. Midwives are not involved in the mother's lives during the postpartum period the way a doula would be. Midwives usually are required to have training as a clinical nurse, and most hold an MSN or similar degree.
There is some overlap with the tasks that doulas and midwives perform. For example, both can assist with creating a birthing plan. They also both help with education about breastfeeding and newborn care.
Related Article: Best Multivitamin for Women
How Are Doulas Trained?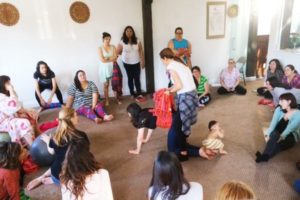 Doulas are trained through a certified training program. DONA International is the biggest provider of doula training around the world, but there are other training programs available as well. There are typically separate certifications for birth doulas and postpartum doulas, as most
people focus primarily on one service or the other. However, many doulas are trained in both.
Doulas typically need to take short classes in childbirth education and then participate in a training workshop specific to their doula specialty. Also, doulas typically need to attend several live births. Before hiring a doula, it's important to look into the specific certification she holds and what sort of education that entails.
How Much Do Doulas Cost?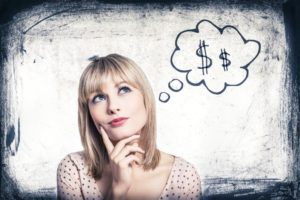 Before hiring a doula, it's important to get a general idea of how much their fees are so you can budget for it. Birth doulas usually charge a flat fee for the delivery, while postpartum doulas charge by the hour. The average rate for a postpartum doula is between $25 and $35 per hour.
The rate for birth doulas varies much more dramatically, depending on where you live. In big cities, a birth doula can cost over $3,000, while in smaller towns and suburbs, it may only cost $500. As you might expect, doulas with more experience typically charge higher rates. Most birth doula services offer payment plans, so you don't have to pay the entire thing up front. If you are on a strict budget, you might be able to get doula services for free or for very little charge from someone who is in training and wants to get more experience.
Most doula services are not covered by insurance, so you should always budget for the entire fee ahead of time. However, it's worth looking into your insurance company's policies about doula coverage – you may be pleasantly surprised by what they will cover.
In addition, some states and cities recently implemented laws requiring Medicaid to cover the cost of a certified doula. If you live in one of those states and are covered by Medicaid, you may be able to get reimbursed depending on your circumstances. This law is intended to get low-income and first-time mothers the support that they need to care for their children, therefore reducing the infant mortality rate and keeping both mothers and babies healthy.
Why You Should Use A Doula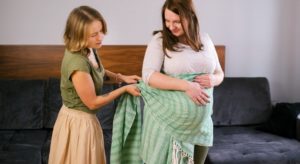 Now that we know the answer to what is a doula? we can discuss the many benefits associated with hiring one.
There are many benefits to using a doula, whether you are a first-time mom or have had kids before. Although doulas weren't considered a necessity in the past, many women are starting to realize just how helpful having a doula can be, both during birth and after birth. As a result, doulas are becoming increasingly common. Here are some of the amazing benefits of using a doula when having a baby.
Increased Comfort During Birth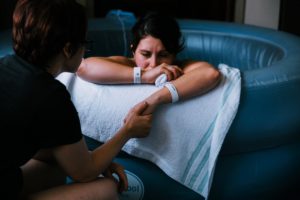 Unfortunately, birth can be a very uncomfortable or even painful experience for women. A doula's help can make the entire labor and delivery process much more comfortable and less stressful. They do this in a number of different ways. They help you communicate with your medical team and come up with a birth plan that's right for you, which can help mitigate problems during birth. Doulas will also help you move into comfortable positions throughout your labor and delivery, which will help you stay calm and keep the baby healthy too.
Finally, your doula can give you gentle massages during your labor and delivery process to help you stay calm both physically and mentally. They can also guide you through helpful breathing techniques to release stress. The guidance of a doula can make a huge difference in your comfort during birth. Having a child is such a special time in your life and minimizing discomfort can improve your memories of the entire experience. In fact, using a doula can decrease your risk of complications during birth and help your labor go by faster.
Advocates for You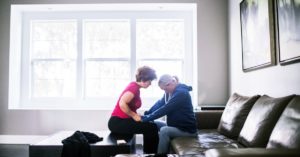 When you're in the hospital, both during birth and postpartum, your doula will advocate entirely for you and your needs. They can communicate with your doctors and with anyone else involved during the process to make sure that your wishes are respected and that you have the care and space you need during birth.
Birth can feel very hectic and stressful, particularly if you are having your baby in a hospital, and it is very helpful to have someone with you that you know is on your side at all times.
Offers Support for Your Partner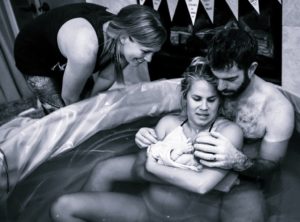 Having a baby can be very overwhelming for you, but it can also be very overwhelming for your partner. With so much going on, it's easy for them to get lost in the shuffle. Your doula is there not only for you, but also for your partner throughout the entire process. They can answer any questions your partner has, and make sure they are involved in the birth in a way that you both are comfortable with. Your doula can also provide them with emotional support during the postpartum period and provide education on how to care for an infant.
Provides You with Education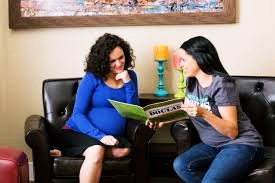 No matter how much you research beforehand, you will probably still be left wondering exactly what you should do when you first have a child. There is so much conflicting advice out there about childbirth that it can be difficult to know exactly what you should be doing.
Your doula is trained in birthing and infant care, so they can teach you how to care for your child and help you find your footing as a parent. They will respect your wishes at all times, but they will teach you the basics of breastfeeding and how to keep your baby calm and happy. They can even provide you with education before the birth by explaining exactly what's going to happen to your body and how you can deal with it.
This education will help you feel more confident as you adjust to life with a baby. Just knowing that you have someone you can reach out to with any questions can make a big difference as you are learning how to care for your child.
Related Article: Best Essential Oil of 2019
Helps Keep Your House Running
When you have a new baby, some of the other aspects of your home can start to fall by the wayside. A doula can help you with some of the chores that you might not have time to do with a new baby, like shopping, cooking, cleaning, and doing laundry.
They can also help you care for any other children or pets you may have. They can even help your older children develop a better understanding of what it's going to be like having a new sibling. It's not easy on the rest of the family having a new baby either. Therefore, having a doula around will ensure that everyone gets the support they need. Having this little bit of extra help at the beginning can make your life so much easier, because you will have the time and space you need to care for your newborn. The bond you develop with your child right after birth is incredibly important, and you don't want to have any extra stress getting in the way of that.
Makes You Feel Cared For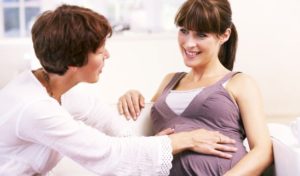 When you're putting all your time and energy into caring for a baby, you might find yourself neglecting your personal needs to some extent. That's where a doula comes in – they will check in with you about your personal well-being and attend to your physical and emotional needs. He or she will make sure you're eating right, sleeping enough, and that you get time to yourself when you need it. That feeling of being cared for is often just what you need when you're overwhelmed with other tasks.
What to Look for When Choosing a Doula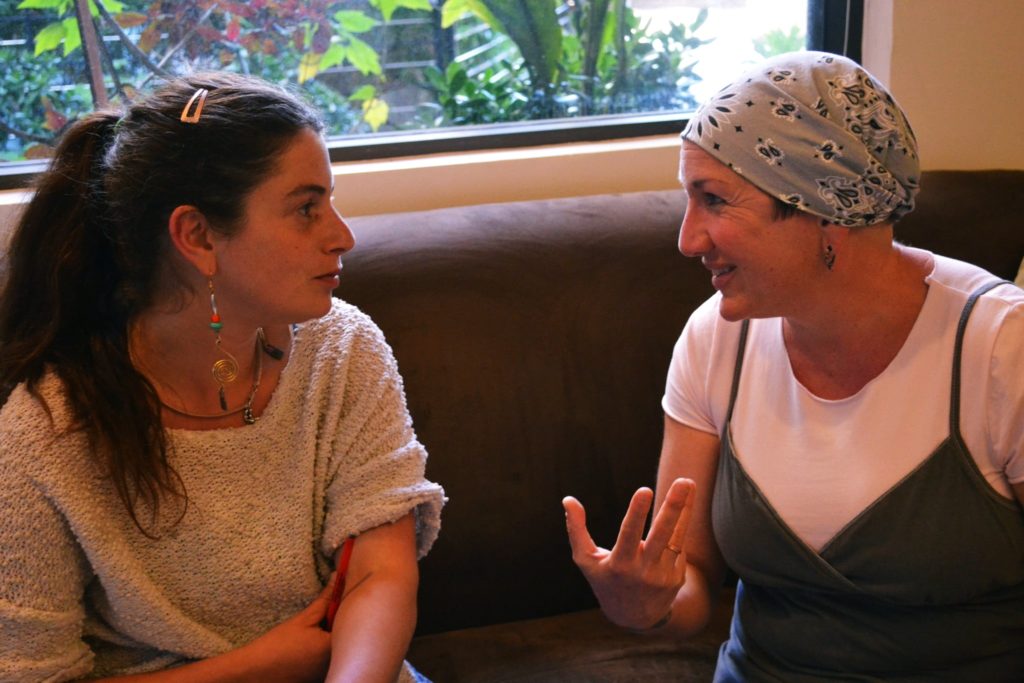 An increasing number of people are choosing to use doulas for their childbirth, which luckily means they are becoming fairly easy to find. It's nice to have options when selecting your doula, but it can also be difficult to narrow things down and find the right person for your needs. Here's what you should look for when choosing a doula.
Personal Connection
In order for your experience with your doula to be worthwhile, you will need to feel completely comfortable around them and connect with them on a personal level. You should always interview doulas thoroughly before making your final decision, and if you don't feel comfortable being totally honest and open with them, they aren't going to be the right fit for you. You're trusting your doula to be an integral part of your childbirth, one of the most important moments in your life. It's okay to be picky and interview several different options until you find someone you just 'click' with.
Helpful but Not Pushy
Your doula is going to be a huge part of your birth experience, and part of their job is to help you and provide you with the education you need for a smooth delivery and postpartum period. However, it's still your baby, and you are the one who should be making the final decisions about your birth.
Your doula should be there to answer questions and volunteer helpful information, but their focus should always be on your comfort. When you initially meet your doula, she should be asking you questions about what's important to you with the birth instead of just telling you what to expect.
Experience
You should also consider how much experience the doula has when making your final decision. The longer someone has been working as a doula, the more knowledge they will have about the birthing and postpartum process. While new doulas can still do a great job, there are instances where you might want someone who has been working as a doula for a long time. Knowing that your doula is very experienced can be helpful for anxious first-time moms or for moms who are worried about birthing complications.
Specialty
Doulas typically focus on one of two specialties – birthing or postpartum. Some doulas are also able to do both. Postpartum doulas can also help women who are on bedrest leading up to their baby's birth. Before you start looking at doulas, you should decide which services you need and then look for a doula who specializes in them. If you're most worried about the physical aspects of labor and delivery, then you will need a birth doula. If you have other kids or major responsibilities you need to juggle after the baby is born, then a postpartum doula is going to be most helpful.
Certification
While doulas do not have medical training, they are still required to go through a certification process. There are many different doula certification programs out there, with DONA International being the biggest one. When you are choosing your doula, you should do some research into their certification to make sure it is legitimate. Look at the education that was required for them to get their certification, because this will be a good indication of their knowledge base and experience. You should also consider if they have taken any advanced certification courses, because this is a good indicator that they are willing to go above and beyond for the job.
Rate
Having a baby can be expensive, so it's important to find a doula that fits in your budget. Luckily, there's a doula available at every rate. If you are struggling to find a doula that you can afford, look into doula training programs. New doulas will often offer their services at a discounted rate in exchange for the experience.
You also may be able to offer the doula an in-kind payment instead. For example, if you run a business, you could make an agreement to pay the doula by offering her your services for free. This won't always work, but it could be a good strategy if you can offer the doula something she needs.
Convenience
There are certain factors of convenience that are also helpful to consider as you are choosing a doula. For example, does your doula live close by? Can you call or text her if you need assistance? How often can she come visit you? Having a doula who is very available for you and your needs can make a big difference both before and after the baby comes. After all, you want to know that your doula is someone you can rely on during this hectic time.
There are some important questions you should always ask your doula about her availability before making a final commitment. For example, you should determine at what point in your labor she will need to be there, and at what point in your pregnancy she should be on call. You should also find out if there are any extra fees for an unexpectedly long labor. Finally, you will need to come up with a plan for what will happen if your doula cannot be at your labor. Some doulas have another doula they can call as a backup just in case.
How to Find A Doula
Recommendations
Your OB and your doula are going to need to work well together, so it may help to choose a doula that they already know and recommend. Ask their office for a list of doulas they have worked with before. Even if they haven't worked with a doula before, they may still be able to point you in the right direction to find one. It's very important that you talk with your doctor about using a doula well before the birth, just to make sure everyone is on the same page about everything.
Plus, you can ask for recommendations from friends that have used a doula in the past as well. Knowing that a close friend had a good experience with a doula can put you at ease right away. If you're attending a birthing class, you can also ask them for recommendations.
Online Search
If you can't find a recommendation from your doctor, an online search can help you pull up a list of doulas in your area. Dona.org has a very helpful directory that is a great place to look for certified doulas. You can also look at parenting websites and social media groups to find recommendations in your area.
Online parenting communities are a great place to get advice from parents who have been through the process before, particularly if you don't have any friends and family who are parents.
Whether you're a first-time mom or you've had multiple children, you can benefit from having a doula by your side during birth. Emotional support that's directed entirely at you will reduce so much of the stress that comes from having a new baby. Having a doula by your side will also keep you and the baby safer during birth. If you are in the second or third trimester of your pregnancy, now is the perfect time to start thinking about using a doula. Once you've selected your doula, be sure to get a contract set up so that everything is official. The last thing you want to worry about during labor and delivery is the business aspect of having a doula.